RCF Organised Krishi Din at Kolhapur CSR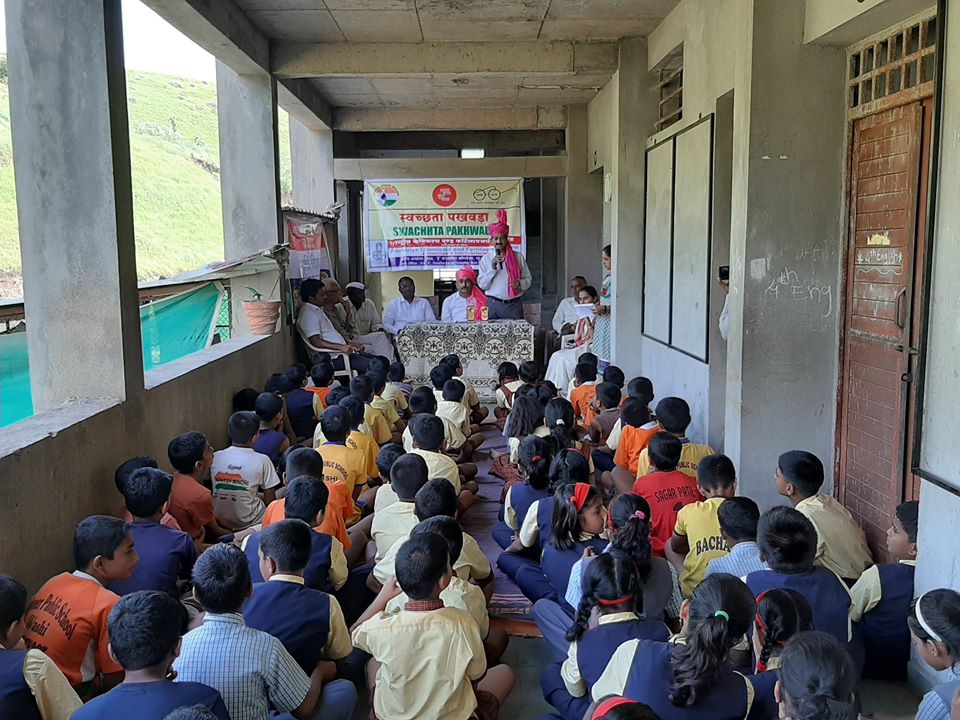 Kolhapur:
RCF has organised
Krishi Din
at
Rajveer Public school
at village Washi, Taluka karvir, district Kolhapur on dated 26 August 2019 under SWACHHATA ABHIYAN. We have conducted drawing competition on the theme
"Beti Bachao"
. Also organized under rural Sports (Kabaddi and Javelin) of boys and girls.
The sports and drawing winner students were given school tiffin bagas as awards. RCF has also taken up Tree plantation (vriksharopan) of Tamarind, Jamun, Karanj, Acacia and Neem in surrounding of Rajveer Public school. Plantations have been done by the chairman, coordinator, teachers, school students and RCF officials. In this program Mr. S.V. Rajeshirke, Senior officer (Mktg) gave information about soil testing and their importance for balance use of fertilizers for increasing yield. Mr. Rajesh Gupta Senior Manager Kolhapur gave his views on swachata Abhiyan and their importance. Approximately 300 to 350 students of Rajvir Public school have participated.
Posted Date : 07-09-19
Categories : CSR