74 OIL Super 30 Students Qualified the 2019 IIT JEE PSU NEWS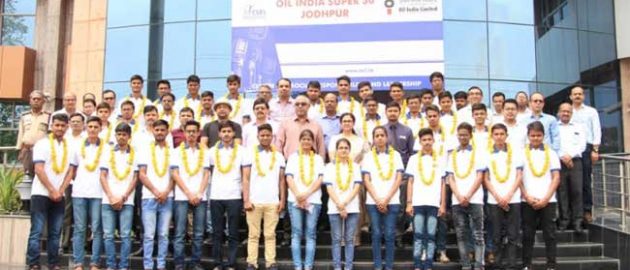 New Delhi: Under OIL Super 30, 74 students have cracked the IIT JEE (Advanced) this year. This is a remarkable achievementunder the project, with 74 out of 143 students, who qualified for IIT JEE (Main), qualifying the prestigious IIT JEE (Advanced). 
OIL Super 30, which is one of the most impactful CSR projects of Oil India Limited (OIL) in the domain of Education, has once again attained success in its overall objective of transforming the lives of underprivileged students, from the marginalised sections of the society. 
Today, the project has become a household name for the families, students and educationists, in the North Eastern region, as one of the best known CSR initiatives of OIL India Limited.
Posted Date : 19-06-19
Categories : PSU NEWS