CMD, NSIC Inaugurates New Training Programs for the Youth and Entrepreneurs PSU NEWS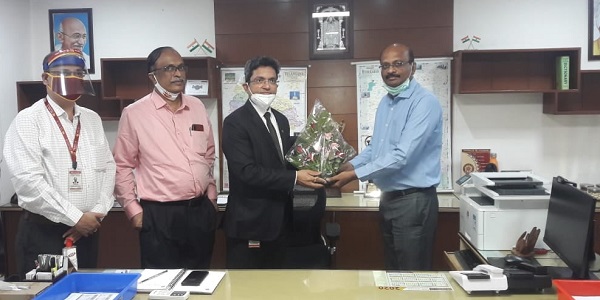 New Delhi: Shri Sudhir Garg,
CMD,
National Small Industries Corporation
(NSIC) inaugurates New Training Programs for the Youth & Entrepreneurs at NTSC Advance Training Centre (Okhla) titled Augmented Reality (AR) program based on technology enriching the real world with digital information and media, such as 3D models and videos, overlaying in real-time the camera view of your smartphone, tablet, PC or connected glasses and Virtual Reality (VR) training program based on interactive computer-generated experience taking place within a simulated environment, that incorporates mainly auditory and visual, but also other types of sensory feedback like haptic. 
In addition, another certified Program titled Cisco Certified Network Associate/Professional (CCNA/CCNP) certified was also inaugurated which would help the youth in installation, configure, and operate LAN, WAN, and dial access services for networks. The NSIC-Technical Services Centre initiative would enhance the professional skills of entrepreneurs/youth working in various IT sectors. 
Posted Date : 07-12-18
Categories : PSU NEWS