CMD NTPC Inaugurates Safety Conference PSU NEWS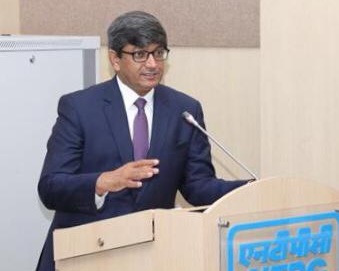 Noida: Safety Officers Conference is being organized at PMI, Noida on 18th and 19th December 2018. 
The program was inaugurated by Shri Gurdeep Singh, Chairman &Managing Director, NTPC Limited and Shri S. K. Roy, Director (Projects) and Shri Prakash Tiwari, Director ( Operations). Shri Gurdeep Singh, CMD, NTPC in his address highlighted the importance of human value and suggested ideas on further improving the safety culture within NTPC.
On this occasion, Shri R.S. Rathee, RED (DBF & Hydro Region), Shri P. K. Sinha, ED (SEA), Shri C.V. Anand, ED (OS), Shri Vinod Choudhary,  ED (PP & amp; M), Shri P. P. Kulkarni, CEO Jhajjhar were also present.
Posted Date : 17-12-18
Categories : PSU NEWS