Indian Air Force Signed an MoU with ISRO MOU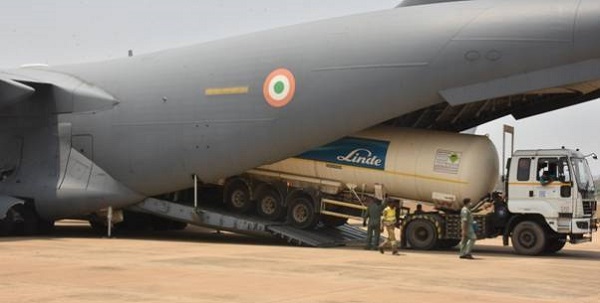 This MoU was signed by Air Vice Marshal Shri Ravi Gopal Krishana Kapoor, behalf of India Air Force and Shri R Hutton, Project Director of Gaganyaan Programme on 28th May 2019 in New Delhi.
'Gaganyaan' programme is an Indian crewed orbital spacecraft intended to be the basis of the Indian Human Spaceflight Programme. The spacecraft is being designed to carry three people, and a planned upgraded version will be equipped with rendezvous and docking capability. In its maiden crewed mission, Indian Space Research Organisation's largely autonomous 3.7-tonne capsule will orbit the Earth at 400 km (250 mi) altitude for up to seven days with a three-person crew on board. The crewed vehicle is planned to be launched on ISRO's GSLV Mk III in December 2021. This HAL manufactured crew module had its first un-crewed experimental flight on 18 December 2014.[7] As of May 2019, design of the crew module has been completed.
Posted Date : 25-05-19
Categories : MOU