NCL Deploys Nation s first Indigenously developed electric Dump truck PSU NEWS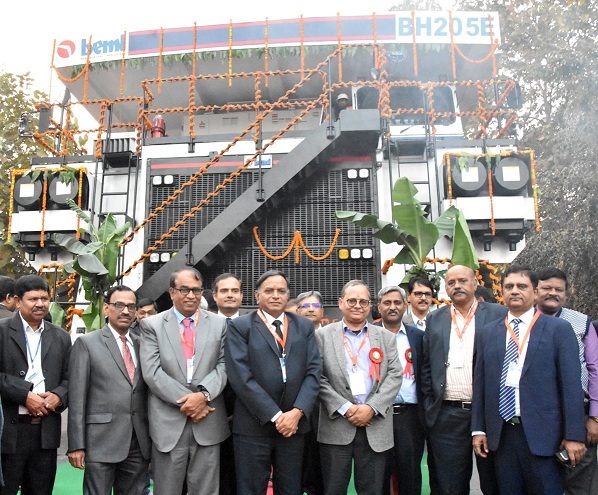 Singraouli:
The
Northern Coalfields Limited
(NCL), has deployed first indigenously developed electric dump truck (dumper) in its Amlohri coal mine. This dumper is manufactured by
Bharat Earth Movers Limited
(BEML). With the capacity of 205 tonnes, this is the highest capacity dumper ever deployed in NCL. 
In the program organized at Base Workshop of NCL's Amlori coal mine , NCL CMD Shri P.K.Sinha, CMD BEML Shri Deepak Kumar Hota, Director (Technical / Operations) NCL Mr. Gunadhar Pandey, Director (Technical / Project and Planning) Mr. P.M. Prasad, Director (Finance) Shri Nag Nath Thakur and Director Director of Mining & Construction Business(BEML) Shri B.R. Vishwanath flagged off the new electric dump truck. BEML CMD Shri Deepak Kumar Hota said that handover of the dumper to NCLis a proud moment for his company. 
NCL Director (Technical / Operations) Mr. Gunadhar Pandey thanked the BEML for giving the country's first indigenous electric dump to NCL and hoped that the successful operation of dumper in Amlori mines would provide another gateway for deployment of more no of such Dumpers in mines of NCL.
Posted Date : 17-12-18
Categories : PSU NEWS