NCL Grows Its Machine Muscle PSU NEWS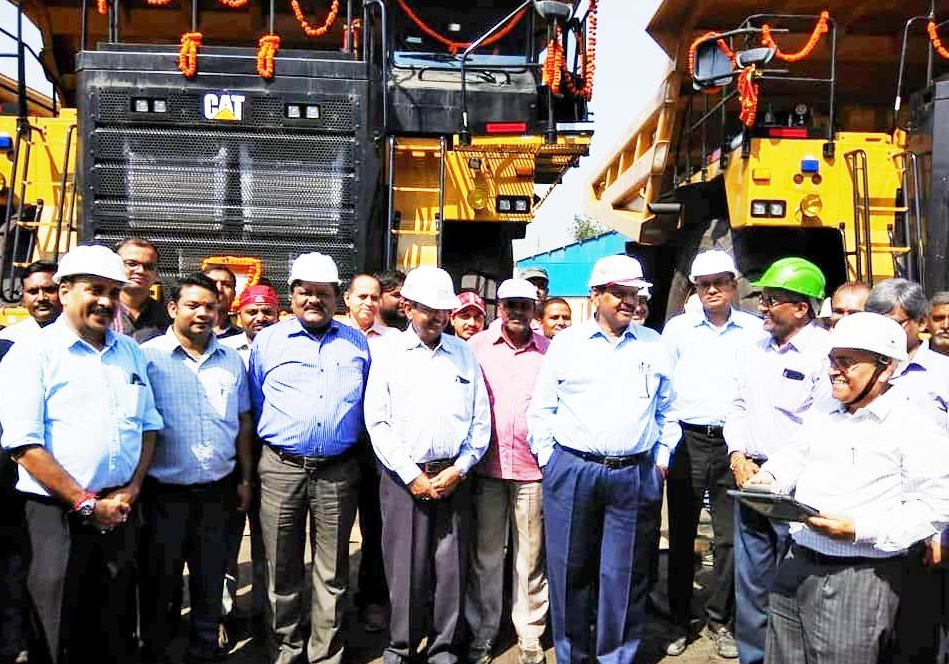 Singrauli: Northern Coalfields Limited
has deployed 4 new Dumpers (Haul Trucks) in Dudhichua Area of the company. The Director (Technical & Operations) NCL
Shri Gunadhar Pandey
inaugurated dumpers, of capacity 100 tonnes each, in a flagging-off ceremony held at Dudhicha OCP (Opencast Project) on Sunday.
Addressing officers and employees, he made an appeal to take good care of the Dumpers thereby ensuring best on capacity utilization and efficiency metrics. On this occasion, he also interacted with operators and other on-site employees and issued necessary directives to the area management.
Notably, NCL had recently ordered the purchase of 103 dumpers. In the first consignment of the order, 08 dumpers were supplied to the company, out of which six were commissioned in Nigahi OCP and 2 in Amlohri OCP. Likewise, the new dumpers were to be deployed in various coal producing areas of NCL as and when consigned. The newest deployment at Dudhichua OCP pertains to the same sequence.
Posted Date : 08-10-18
Categories : PSU NEWS