NTPC Signed Term Loan of Rs. 5000 Crore with State Bank of India MOU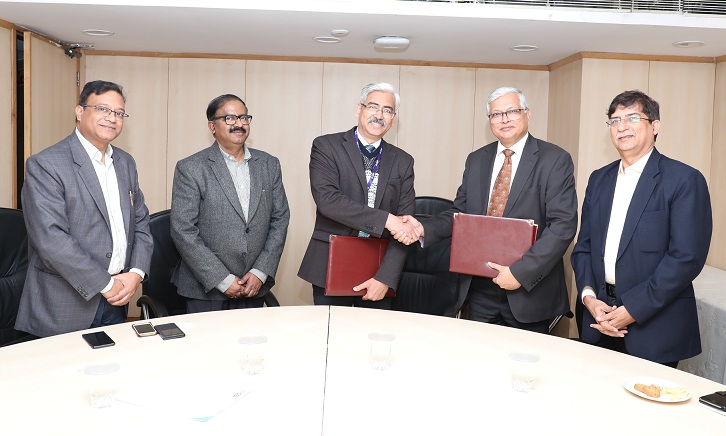 New Delhi:
NTPC Limited,
has signed a term loan agreement for Rs. 5000 crore with
State Bank of India
today 11th February 2019. The loan facility is extended at an interest rate linked to 3-Month Marginal Cost of Funds based Lending Rate (MCLR) of the Bank.
This loan has a door to door tenure of 15 years and will be utilised to part finance the capital expenditure of NTPC. The loan agreement was signed by Shri Masood A Ansari, General Manager (Finance), NTPC Ltd and Shri Neelabh Sinha, Dy General Manager, State Bank of India in the presence of Shri Saptarshi Roy, Director (Finance), NTPC Ltd., Shri Sudhir Arya, C.F.O, NTPC Ltd and Shri Pradeep Kelshikar, General Manager, SBI. 
Posted Date : 11-02-19
Categories : MOU