Shri Nag Nath Thakur Assumes Charge as Director of Finance at NCL NEW FACES IN PSUS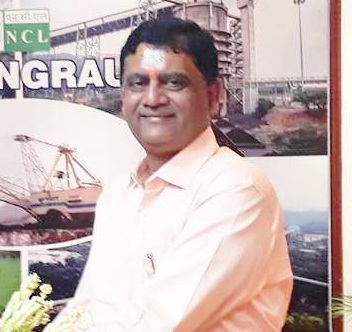 Singrauli: Shri Nag Nath Thakur assumed the charge as Director (Finance) of Northern Coalfields Limited on Tuesday. With a diversified experience of more than 32 years, Shri Thakur was working as General Manager (Finance) in Central Mine Planning and Design Institute (CMPDI) before assuming the charge. Shri Thakur is succeeding Shri P.S.R.K. Sastry, who superannuated in May 2018.
After completing ICWA in year 1986, Shri Thakur started his career in Bharat Coking Coal Limited (BCCL) in the same year. Shri Thakur worked in BCCL up to 2012 after which he was posted in Central Coalfields Limited (CCL).
During his stint at Piparwar Area of CCL, Shri Thakur spearheaded several cost-cutting initiatives which lead to an exponential rise in profit of Piparwar Area. This in turn also resulted in CCL registering historical profit figures. Shri Thakur is also credited for formulating Pricing Policy of CMPDI which became the cornerstone of systemic improvement in the company.
Posted Date : 20-06-18
Categories : NEW FACES IN PSUS