Swachhta Vedika Inaugurated at Visakhapatnam Steel Plant CSR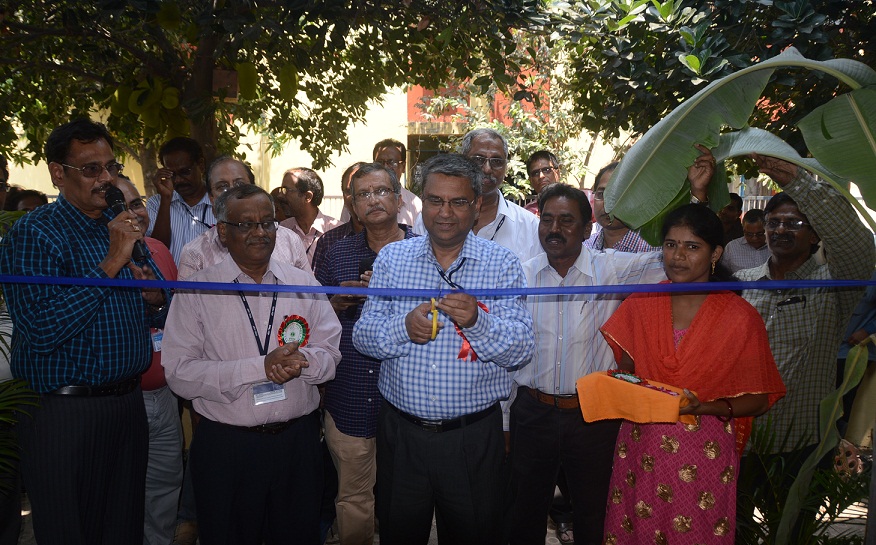 Visakhapatnam: RINL, Visakhapatnam Steel Plant, is observing 'Swachhta Pakhwada' from 16th to 31st March 2018 by conducting various swachhta activities to keep the surroundings clean and green in and around the plant premises.
As part of this campaign, Central Stores Department has organized Swachhta campaign wherein Shri P Raychaudhury, Director (Commercial), Sri R. Nagarajan, ED (Services), Sri N. Ram Prasad, GM (MM)-Stores, other General Managers from MM Department, senior officials from CSR, Safety departments participated in cleanliness drive with enthusiasm.
Conversion of a Jungle to a Swachhta Vedika:
Employees of Central Stores Department constructed an open-air hall christened as 'Swachha Vedika' by utilizing the unused scrap items available in the stores. The areas were earlier was a dry jungle which is now converted into a 'Swachhta Vedika' surrounded by the lush green garden with flora and fauna developed by the employees with two months of voluntary effort.
This innovative Swachhta Vedika was inaugurated by Sri P. Raychaudhury, Director (Commercial) RINL along with Sri R Nagarajan, ED(Services)  Sri N. Ram Prasad    GM(MM)-Stores and others.
Speaking on the occasion, Sri Raychaudhury said that Swachhta Pakhwada is a reminder to bring a cultural change which we can achieve by observing Swachhta throughout the year.  He appealed to all the employees to make 'Swachhta' a habit and an integral part of their working system to enable a safe, hygienic and productive work environment. 
Posted Date : 30-03-18
Categories : CSR