Airports Authority extends financial support to needy Patients for Liver Transplantation CSR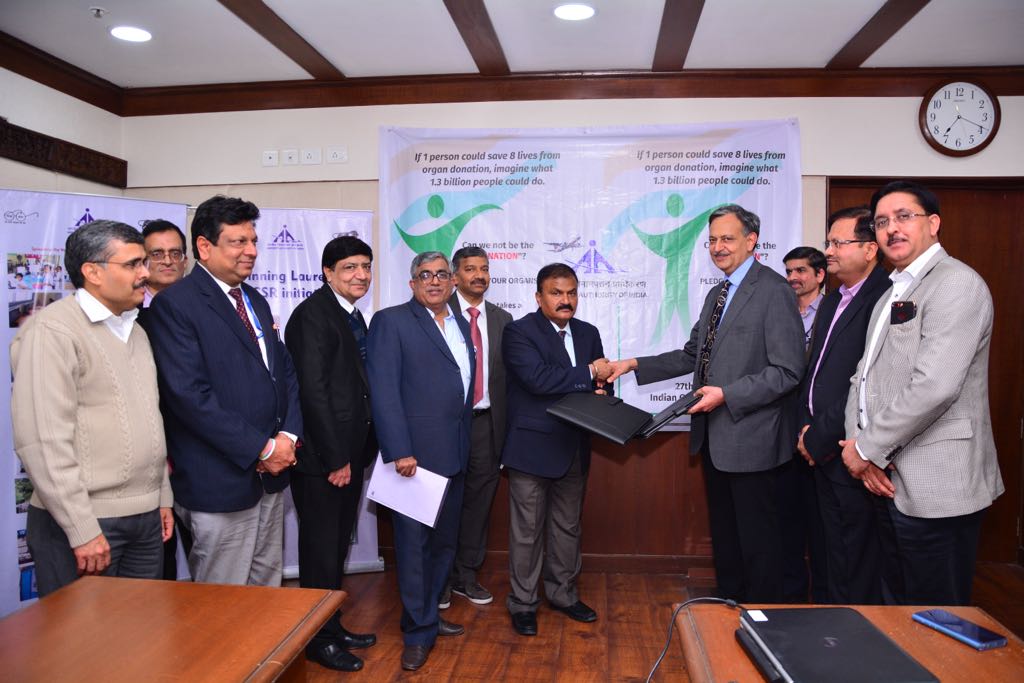 New Delhi: On the occasion of National Organ Donation Day, Airports Authority of India signed a MoU with  the Institute of Liver and Biliary Sciences.
According to MoU, AAI will give financial support of Rs. 84 lakhs each year for a period of 5 years for patients from economically weaker section undergoing liver transplant surgery at ILBS. The MoU was signed by Sanjeev Jindal, General Manager (CSR) and Dr. Bimal Rai Sharma, Deputy Head, Operations, ILBS in the august presence of Dr. Guruprasad Mohapatra, Chairman, AAI on the occasion of National Organ Donation Day.  S. Raheja, Member (Planning), AAI, G.K.Chaukiyal, ED (RCS), AAI,  Rajesh Kalra, Regional Executive Director (Northern Region), Dr S.K.Sarin, Director (ILBS) and Dr. Anil Aggarwal, ILBS were also present during signing of the MoU.
Liver transplant surgery is a life-saving procedure and it is a ray of hope not only for the patient but also for the entire family. This MoU could potentially completely subsidize up to six liver transplant surgery packages (surgery for both donor and recipient) at ILBS for the poor .
Dr. Guruprasad Mohapatra said, "We feel privileged to be able to assist the needy and ensuring better medical facilities to them.
Posted Date : 29-11-17
Categories : CSR