Central Warehouse Corporation Extend support to School CSR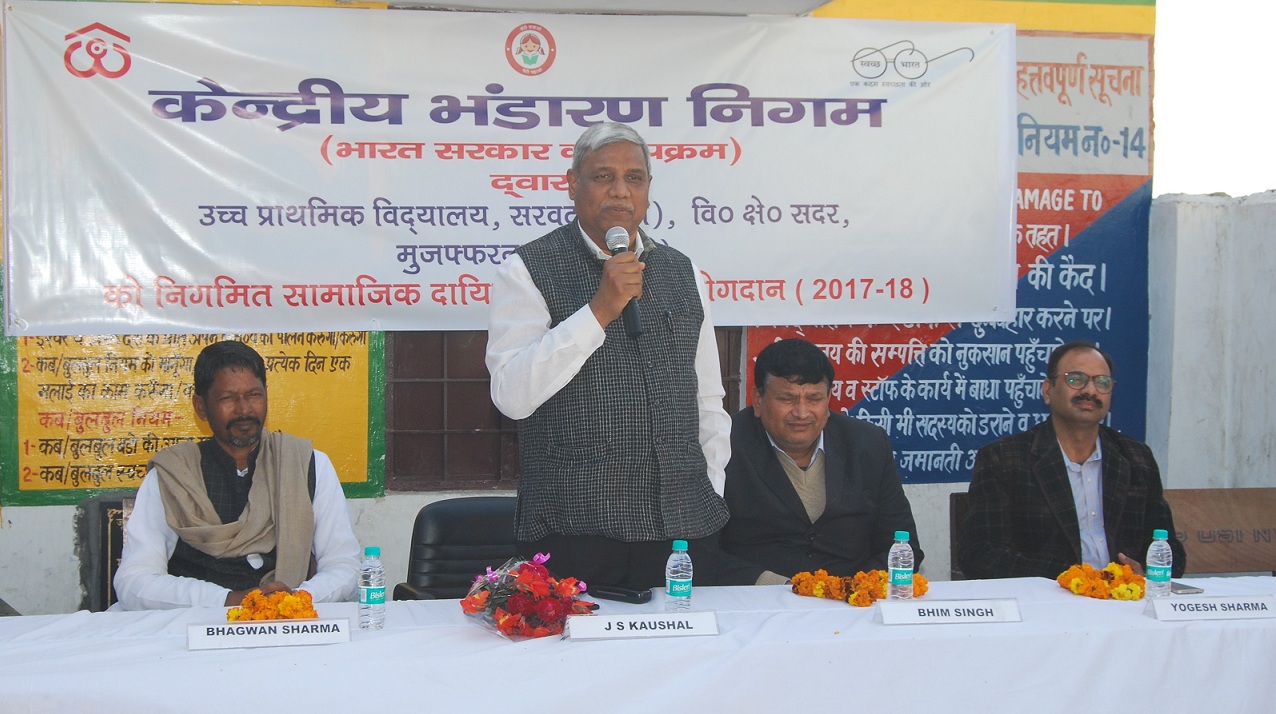 Muzaffarnagar: Central Warehouse Corporation, contributed funds under CSR for providing the furniture and construction work to Uchh Prathmic Vidhyalaya, Sarvat (Garhi) Distt. Muzaffarnagar, Uttar Pradesh. 
Shri J. S. Kaushal, Managing Director, CWC, New Delhi visited the school complex on 02.02.2018 for the inauguration and handed over the cheque to the Principal of the school in presence of senior officers of education department for the benefit of the students. 
Posted Date : 05-02-18
Categories : CSR