NCL Bags Two National Awards HONOR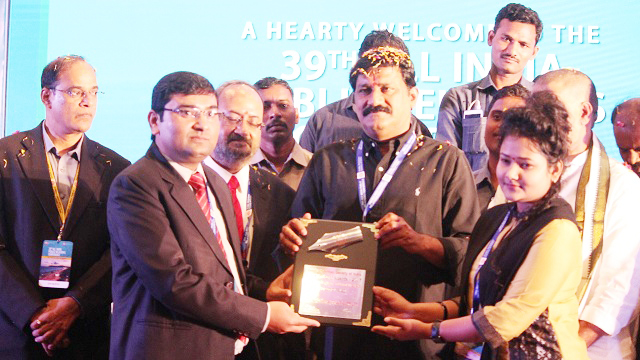 New Delhi: NCL has bagged first prize in 'Social Media for PR and Branding'. The second position in this category was secured by Indian Oil Corporate Office Delhi. Another award bagged by NCL is in the category of 'Digital Media-Best Use of Social Media in Campaign' in which the company has secured the second position; first being NRL.
Chairman-cum-Managing Director of NCL, Shri B.R.Reddy along with functional directors have congratulated Team PR and expressed hope that Team PR will continue with the same endeavours.
Director (Personnel), NCL, Ms.Shantilata Sahu was present as guest of honour in the inaugural ceremony of 39th All India Public Relations Conference organised on the theme of 'Smart Cities-Smart Communications and emphasised on the role of smart cities and smart communications in the making of New India, the magnanimous vision of Government of India.
More than 300 organisations from public and private sectors are participating in the conference from across the country. The PRSI National Conference is often referred to as 'Mahakumbh' of PR practitioners of the nation.
Posted Date : 17-12-17
Categories : HONOR