NCL CELEBRATES ITS 33RD FOUNDATION DAY PSU PRESS RELEASE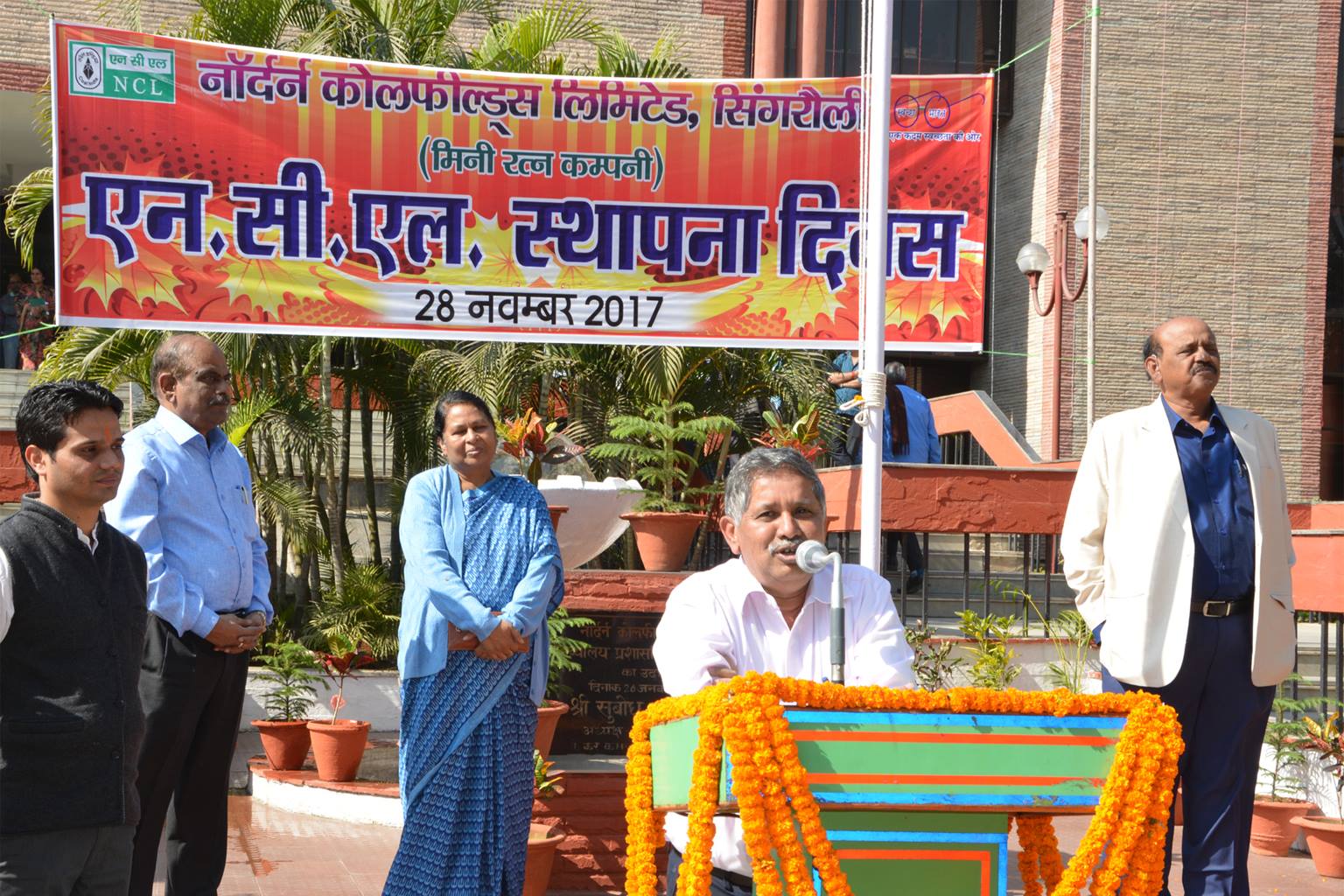 Singrauli: NCL Celebrated its Foundation Day on Tuesday with éclat. Embellished with cultural programmes and award distribution, the central celebration of Foundation Day was predominantly marked by company leaders sharing valuable insights about the organisation and management while addressing the gathering.
Shri B.R.Reddy, Chairman-cum-Managing Director, Northern Coalfields Limited extended Foundation Day greetings to all the stakeholders of the company and congratulated everyone for the excellent performance of NCL. Attributing NCL growth story to systemic brilliance, CMD NCL Shri B.R.Reddy said that NCL not only meets its date-bound annual targets but also ranks high up in achieving daily, weekly and monthly targets which naturally culminates to the achievement of annual coal production and off-take targets. He said NCL will achieve the assigned target of 91 million tonnes of coal production and off-take in current fiscal. He further said that as one of the best performing subsidiaries of Coal India Limited, NCL will touch the mark of 95 million tonnes in present fiscal. Shri Reddy further added that considering the pace NCL is treading with, it might soon enter the coveted 100-million tonne (MT) bracket of annual coal production. He also said that committed to environmental conservation coupled with community development, NCL continually endeavours to become a good corporate citizen.
In next sequence of the address, Director(Personal) Ms. Shantilata Sahu congratulated NCL team for excellent performance of the company and acronymized the word 'TEAM' as 'Together Everyone Achieves More'.
The Director (Technical/Operations), Shri Gunadhar Pandey said that given the skyrocketing demand of coal, NCL plays vital role in the energy landscape of the nation and will keep marching ahead on its way of fuelling the nation.
Speaking on the occasion, former Director (Technical/Project & Planning) Shri J.L.Singh highlighted the exemplary work done by team NCL and said the company will scale newer heights in years to come.
Prior to this, CMD NCL along with functional directors paid tribute to coal martyrs and unfurled NCL-flag in central celebrations in the morning after which they attended the seminar on 'Inspired Living' hosted at NCL Officers Club. On this occasion, General Managers, Departmental Heads of HQ, Area General Managers and officers and trade union representatives were present.
Posted Date : 01-12-17
Categories : PSU PRESS RELEASE