NCL Pays Tribute to Great Unifier 'Sardar Vallabhai Patel' - Observes 'National Unity Day' PSU NEWS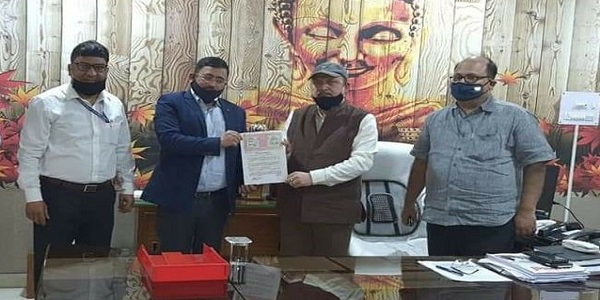 Singrauli:
NCL Limited,
observed National Unity Day on the birth anniversary of the architect of United India -
Sardar Vallabhbhai Patel.
On this occasion,
Shri P K Biswal,
the Technical (Secretary) to CMD NCL administered Integrity Pledge to officials and employees in HQ premises on Wednesday. He also read the message of
Shri P K Sinha,
CMD, NCL on Vigilance Awareness Week-2018. The Chief of the Personnel, NCL Shri Charles Juster was present as guest of honour in the swearing-in ceremony.
NCL officials, employees and union representatives pledged to maintain the unity, integrity and security of the nation and would work to spread the message of unity among fellow countrymen. They swore to follow the vision and work of Vallabhbhai Patel and live by the spirit of unity. The Unity-Run was organised in NCL headquarters for delivering the message of unification among common people. A large number of NCL officers-employees, representatives of the Labor Union participated in the run.
Tribute to Iron Man of India was also paid in different coal producing areas and units of NCL where officers and employees pledged to keep the integrity and unity of the nation intact.
During the course of observance of Vigilance Awareness Week-2018 (VAW-2018) in NCL from Oct 29th to Nov 3rd, Shri M M Pathak, Chief Manager (Vigilance) gave a lecture on 'Preventive Vigilance' in CETI on Tuesday. Khadia area of NCL organized speech contests ensured pasting of vigilance awareness stickers at Singrauli railway Station and organized stakeholders-meet. Jhingurda Area administered vigilance oath to students of DAV. Dudhichua Area administered pledge to inhabitants of village Sidhaar. Block-B area organized essay competition and Krishnaashila area administered vigilance oath to villagers at several places in village Misra.
Posted Date : 31-10-18
Categories : PSU NEWS