Wellness Initiatives on Lungs Care for PSUs employees SCOPE NEWS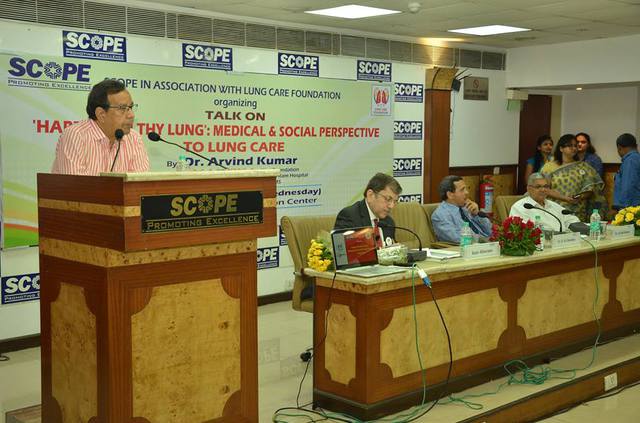 NEW DELHI: SCOPE organised Wellness Talk on Lung Care at SCOPE Convention Center in association with Lung Care Foundation led by Dr. Arvind Kumar and Mr Rajiv Khurana On 19th July 2017.  Dr. U.D. Choubey, DG, SCOPE,  During welcome address mentioned that SCOPE promotes excellence in PSUs and for that health of employees is the prime concern.
Overall the session was excellent from both Awareness, Creating Alarm, Need to be Cautious and preparing for self and family.
Posted Date : 24-07-17
Categories : SCOPE NEWS