DVC Observes Swachhta Pakhwada - 2019 PSU NEWS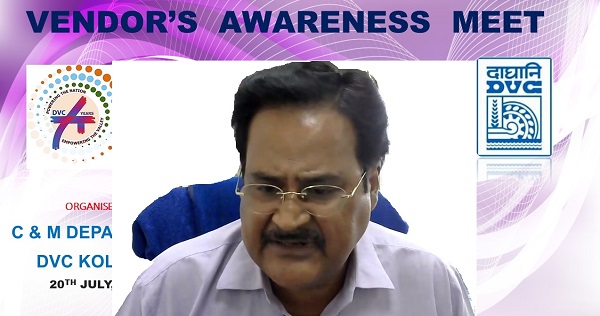 Kolkata: Damodar Valley Corporation (DVC)
 celebrating
'Swachhta Pakwada-2019'
throughout the valley with full zeal and enthusiasm. At DVC Headquarter and its other projects, employees took the solemn pledge for creating awareness towards importance of Swachhta.
Swachhta Pakhwada, to be observed from 16th to 31st May 2019, was inaugurated at DVC Hqs. by lighting the lamps by high officials of DVC and the distinguished guests Padmashree (Prof.) Chaitanyamoy Ganguly, (Prof.) Dr. Samir Kumar Saha (Retd.) J.U. & Prof. (Dr.) C.K. Chanda, IIEST followed by a Panel Discussion on 'Clean Energy: The Future'.
On this occasion, DVC started a special project of rain water conservation through construction of Water Harvesting Structure in Damodar Barakar catchment in village Tati of Tatijharia block in the district Hazaribagh of Jharkhand State.
Simultaneously, Head of the Project, DVC Maithon Shri T. N. Dutta with C.E. (C) Shri S. Banerjee flagged off drinking water tanker to supply water to the villages under CSR activities during Swatchh Bharat Abhiyan on 24th May 2019.
Posted Date : 27-05-19
Categories : PSU NEWS