Flower Show Inaugurated at NALCO PSU NEWS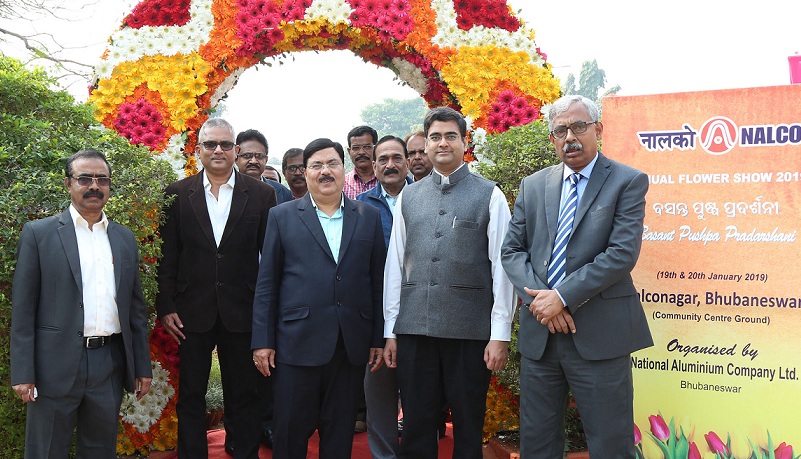 Bhubaneswar: National Aluminium Company Limited (NALCO)
organized
'Basant Pushpa Pradarshani'
, its annual Flower & Vegetable Show at Nalco Nagar, Bhubaneswar on 19th and 20th January. As many as 10 institutions including Odisha Mining Corporation,
KIIT University,
C.V. Raman College of Engineering
and 55 individuals participated in the show in various categories. 
Gracing the event as the chief guest, Dr. Tapan Kumar Chand, CMD, NALCO, inaugurated the flower show. Appreciating the efforts put in by NALCO's Horticulture department and participants for the flower show, Dr Chand visited the various exhibits like cut-flower, flower arrangement, floral displays, Rangoli etc that were on display at the event. It may be mentioned that the flower Show organized by NALCO is one of the biggest flower show in Bhubaneswar next to the State Level Annual Flower Show organized in the premise of Botanic Garden of Ekamra Kanan. Among other, Directors and senior officials of NALCO were also present at the inaugural ceremony of the flower show.
Posted Date : 21-01-19
Categories : PSU NEWS