HEC Participated in 33rd Indo-Russian Intergovernmental Commission PSU NEWS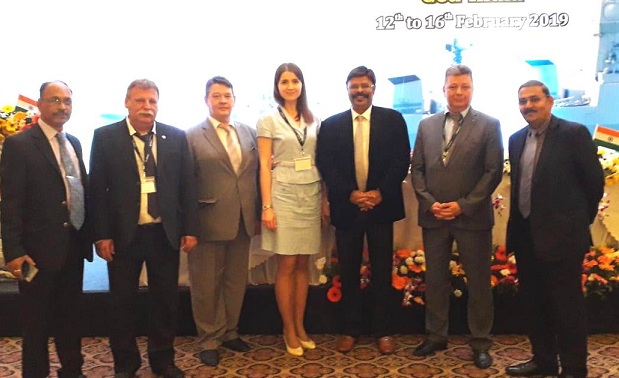 Goa: 33rd Indo-Russian Intergovernmental Commission (IRIGC) is being held at Goa from 12th – 16th February 2019. The meeting is held annually relating to Defence equipment, industry and technological engagement between India and Russia. 
Shri Rana S. Chakravarty,
Director (Marketing & Production),
Heavy Engineering Corporation (HEC),
Ranchi along with Chief of Marketing,
Shri K. Sutradhar
are attending the 33rd IRIGC. A tripartite meeting was held today between
Mazagon Dockyards Limited (MDL),
Heavy Engineering Corporation Ltd. (HEC) and JSC Rosoboronexport, Russia (ROE) to jointly create a hub for manufacturing Propeller Shafts for all Shipbuilding Companies in India. 
At the event, Russian companies JSC Baltic Shipyard and JSC United Shipbuilding Corporation were also involved in the discussions under the umbrella of JSC Rosoboronexport.
Earlier in September 2018, the parties had initial discussions, subsequent to which separate Memorandum of Understanding (MoUs) were signed between HEC & MDL and HEC & ROE. 
MDL had taken up the issue of joint production of the shafting system with Rosoboronexport (ROE), Russia and had invited HEC for participation in discussions with the Russian side. 
During the meeting at Goa, the parties furthered the discussions and planned to give a final shape to the joint co-operation. It was also decided to organize a NAVY Conclave at HEC, Ranchi in the month of April 2019. All Indian Shipbuilding Companies including Government and Private Companies shall be invited to participate and present their requirements at the said NAVY Conclave.
Posted Date : 13-02-19
Categories : PSU NEWS