NCL Committed to Provide Best Facilities to Sports-persons - Shri Gunadhar Panday PSU NEWS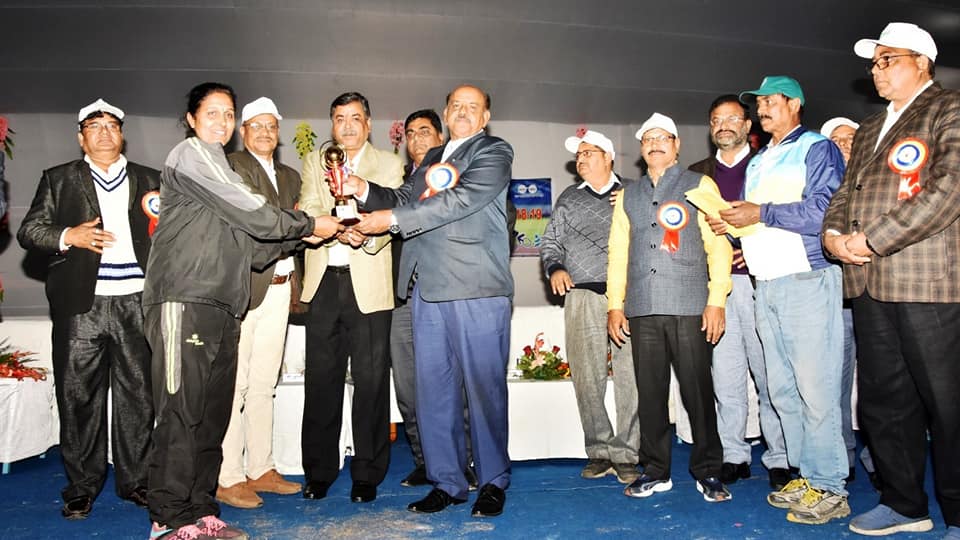 Singrauli: Shri Gunadhar Pandey,
Director (Technical/Operations) of
Northern Coalfields Limited (NCL)
has said that NCL management is fully committed to providing its players with all necessary sports facilities and sports-conducive culture. Shri Pandey was addressing the closing ceremony of Inter-Area Athletics Competition 2018-19 as Chief Guest of the occasion which was held at Vijay Stadium of Jayant Area of NCL on Thursday.
Nehru Shatabdi Chikitsalya (NSC)
became the winner of the championship and Jayant secured the second position.
General Manager Jayant, Shri Chanchal Goswami, HOD Welfare Shri S.S. Hasan, NCL JCC member Shri Hiramani Yadav and senior union representatives Shri Balram Belvanshi, CMOAI General Secretary Shri Sarvesh Singh, NCL Welfare Board member Shri G.P. Chaturvedi and Shri R.K. Singh, NCL Sports promotion board member Shri Shivmuni Singh, Shri Gorelal Singh, Shri Khushhaal Singh, Shri Parchan Prasad were present as guests of honour.
While addressing the closing ceremony, the Chief Guest Shri Gunadhar Pandey said team NSC, which largely consists of women, by winning the championship has set a great example of women empowerment. Congratulating all the participants of the competition, he said that these players are valuable assets of the company because they participate in tough sports like athletics while still discharging their professional responsibilities. Shri Pandey called upon all the players to prepare with full dedication and hard work for the upcoming Coal India Inter-Company Athletics Competition to be held in NCL.
Prior to the closing ceremony, the main attractions of the competition were 50-metre pitcher race for women and 3000 metres cycle race for men. The pitcher race was won by Smt Anita Ekka of NSC. Shri Bansi Lal of Jayant won cycle race.
NSC VERSUS JAYANT
Teams of Jayant and NSC fiercely contested in various matches to lift the champion trophy. NSC won the championship and its players earned the highest number of points in all individual and team events while the runners-up Jayant's players earned 74 points for their team.
Smt. Indubala of Headquarters scored highest points by winning gold medals in five events namely- Hammer Throw, Shot put, Discus Thow, Javelin Throw and Triple Jump. Smt. Indubala scored 25 points and became the champion in women category. Shri Jagat Kumar Vaishya of Amlohri won gold in 1500 and 5000 metres run, bagged a silver and copper in 800 and 10,000 metres race. Shri Vaishya scored a total of 16 points and became the champion in men's category.
A total of 403 players, including 305 male players and 98 female players from teams of all 10 regions and units of NCL participated in the two-day competition that began on Wednesday. A total of 37 events including 21 for men and 16 for women were organized in the competition.
Shri Chanchal Goswami, General Manager, Jayant Area welcomed all the guests who were present at the closing ceremony. The Staff Officer (Personnel) Shri Priyaranjan Kumar presented the vote of thanks on this occasion. Notably, the tournament was inaugurated by the Director (Technical/Project & Planning) NCL, Shri P.M. Prasad.
Posted Date : 25-01-19
Categories : PSU NEWS