NFL donates Rs 10 Lakh for Punjab Flood Victims PSU NEWS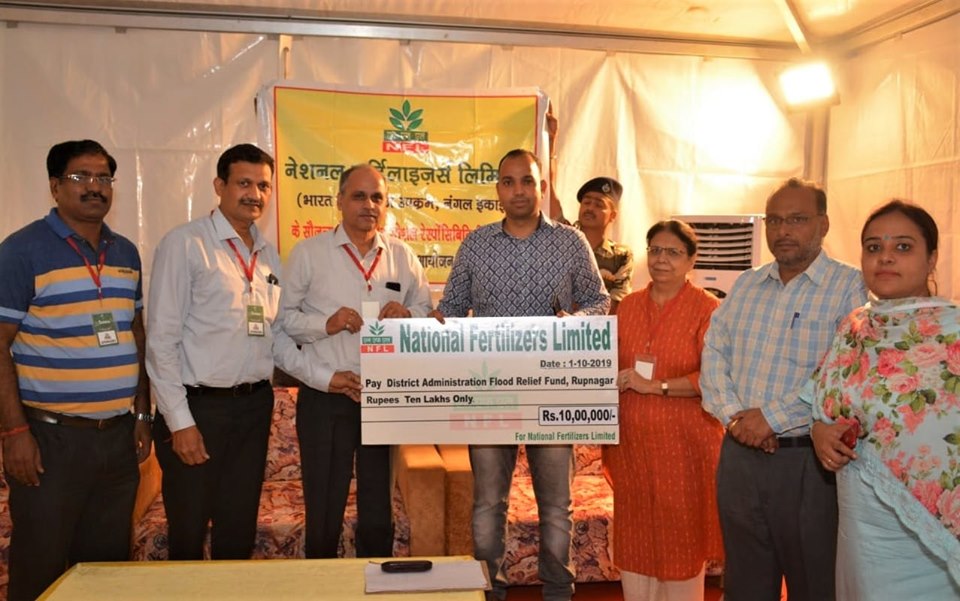 New Delhi: Under its CSR efforts, NFL has donated an amount of Rs. 10 Lakh to help flood victims in the recent havoc of floods in Punjab.
Sh Sanjeev Mehta, CGM, Nangal Unit today handed over the cheque of Rs. 10 Lakh to Deputy Commissioner, Rupnagar, Sh Sumeet Jarangal, towards Distt Administration Flood Relief Fund in the presence of senior NFL and Distt officials.
NFL Employees and the company have always shown solidarity with the people of country during natural calamities. The company had also contributed to the Assam Chief Minister Relief Fund in the recent past.
Posted Date : 08-10-19
Categories : PSU NEWS