Central Public Sector spent 3442 cr on CSR activities in FY 18. Report CSR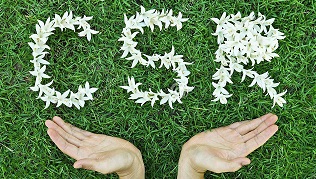 New Delhi: 146 Central Public Sector Enterprises (CPSEs) spent 3442.42 crore on their Corporate Social Responsibility (CSR) activities during the financial year 2017-18 (Apr-Mar), Union Minister for Heavy Industries and Public Enterprises Arvind Ganpat Sawant told the Lok Sabha on Tuesday (2 Jul). 
The expenditure made by the CPSEs during 2014-15, 2015-16 and 2016-17 was Rs 2450.31 crore, 4028.04 crore and Rs 3336.50 crore, respectively, the minister informed. 
Sawant was responding to questions raised in the lower house of the parliament by Dharambir Singh, Member of parliament (MP) from Bhiwani-Mahendragarh, Haryana. 
Data for the year 2018-19 would be available after publication of Public Enterprises Survey 2018-19, the minister said. The Companies Act 2013 prescribes 17 areas of CSR activity in Schedule VII of the act. Section 135 of the Act lays down rules for CSR activity in India. The companies are required to spend at least 2% of the amount of the net profit for the last 3 financial years. 
Posted Date : 03-07-19
Categories : CSR