Good Days are ahead of Us: M V Subba Rao INTERVIEW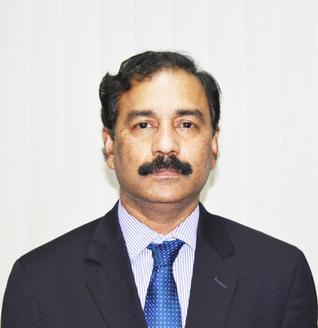 BANGLORE: Public sector mining giant KIOCL Ltd (Kudremukh Iron Ore Company Ltd), which had stopped mining at Kudremukh mines in Chikkamagaluru district in 2006, was recently granted fresh captive mines in Ballari district. M V Subba Rao, Chairman and Managing Director (Addl Charge) explains to Mahesh Kulkarni of Deccan Herald H how the company is gearing up to regain its leadership status in the iron ore mining industry. Edited excerpts: 
When do you expect to start mining at Devadari mine in Ballari district? 
Mainly, our long standing aspiration for a captive iron ore mine for sustained operation was fulfilled with Karnataka government's issuance of the Gazette Notification on January 23, 2017, by reserving an area of 470.40 Ha in favour of our company for Iron & Manganese ore in Devadari Range of Sandur Taluk of Bellary District of Karnataka State under section 17A (2) of the Mines & Minerals (Development & Regulation) Act, 1957. We are striving to operationlise the mine in quickest possible time. A task Force has been constituted and a road map has been prepared for obtaining necessary statutory clearances with specific time schedule and the same is being monitored closely. Last 10 years, we did not have captive mines and with this allotment, good days are ahead of us. 
What are the approvals required before you start mining? We have appointed Mecon Ltd to prepare the detailed mine plan, which will be submitted to the Indian Bureau of Mines (IBM). Subsequently, we have to secure approval from the forest department and ministry of environment and forests (MoEF). We expect all these approvals to come in the next one or two years. We are targetting first half of 2019 for commencement of mining operations. Simultaneously we will work on setting up of a pellet and ore beneficiation plants near the mining area. 
What kind of investment you need to make to operationalise the new pellet plant? We have envisaged an investment of Rs 1,500 crore to Rs 2,000 crore for the development of Devadari Mines and setting up of 4 million tonne per annum beneficiation plant and 2 million tonne per annum pellet plant. Besides, we have also planned a capex of Rs 496 crore for the FY2017-18 for other projects. Given the government's target of 300 million tonnes of steel production by 2030, how will KIOCL participate in realising this target? 
Pellet plays a major role in the steel making. The private sector steel mills today use pellets as raw material in their steel making. We have a 3.5 million tonne per annum (MTPA) pellet plant and we are looking for opportunities to set up more pellets plants along the coastal areas such as Vishakhapatnam and Goa. Recently, the Blast Furnace Unit at our Mangaluru plant has been refurbished and we also have plans to set up forward and backward integration projects. In this regard, techno-economic feasibility report (TEFR) is under preparation for setting up of 0.15 MTPA Steel Plant and the project envisages setting up of Raw material receipt, storage and handling facilities, Sinter Plant, steel melting shop and continuous casting plant, rolling mills etc. We have planned to invest Rs 1,500 crore for this project. As part of our forward integration project, we are planning to set up a ductile iron spun pipe manufacturing plant. There is a huge demand in the country for ductile iron spun pipes in the irrigation and drinking water projects. 
Last year, your Mangaluru plant worked barely for seven months. How are you planning to increase production this year? In FY17, we produced 1.45 million tonnes of pellets at Mangaluru plant. This year, we have set a target of 2.1 million tonnes and we have drawn up an aggressive strategy to achieve this target. Under the Make in India programme, we have opened up our pellet plant for foreign companies. We are now producing high grade pellets for our customers in Iran, Brazil, China and Japan. We are getting iron ore from Brazil which is converted into pellets and sent back to customers. Besides, we have recently entered South Korea and Japan. We are now exporting one shipment each (50,000 tonnes) every month to these countries. China continues to be our main market. 
KIOCL has an understanding with an international mining giant for supply of high grade iron ore concentrate which is not easily available in India and produce high grade pellets a value added product, which are being exported to countries such as Japan, South Korea, China etc. KIOCL hopes to export about 0.5 million tonnes of pellets under the Make in India programme. Yet another shipment is being dispatched to Japan on September 18, 2017 for a quantity of 52,500 tonnes. 
Your plant runs on ore shipped by NMDC. What are your other sources of iron ore? Although KIOCL is sourcing its iron ore primarily from NMDC mines in Chhattisgarh, it also purchases from private mining companies of Odisha. We are also planning to participate in the e-auctions in Karnataka from this month. As there is a ban on export of iron ore from Karnataka, we will use the locally sourced ore for sale in the domestic market.DEccan Herald
Posted Date : 26-10-17
Categories : INTERVIEW
Tag Cloud: INTERVIEW
Similar news
Central Government Employees Welfare Housing Organization (CGEWHO) has touched a height of success with its expertise and great endeavour. Till date, CGEWHO has completed construction of 33 projects with14,542 houses at 33 locations across the country. Besides, 3 projects are under construction.
Posted Date : 27-12-17
BANGLORE: Public sector mining giant KIOCL Ltd (Kudremukh Iron Ore Company Ltd), which had stopped mining at Kudremukh mines in Chikkamagaluru district in 2006, was recently granted fresh captive mines in Ballari district. M V Subba Rao, Chairman and Managing Director (Addl Charge) explains to Ma
Posted Date : 26-10-17