KIOCL Gets Rajbhasha Excellence Award HONOR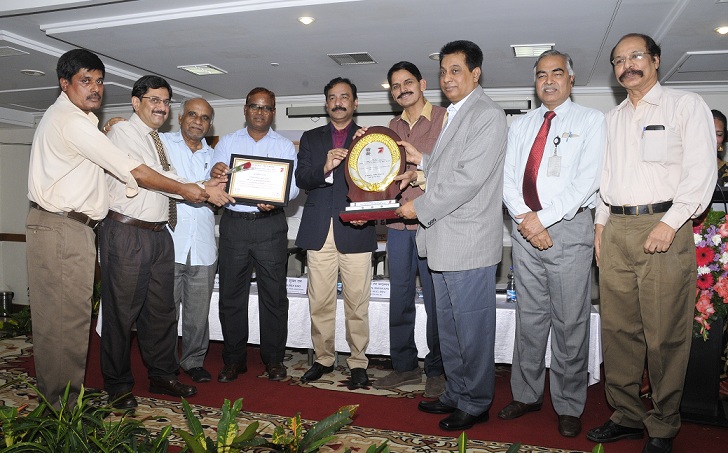 Bengaluru:
KIOCL Limited,
a CPSU under Govt of India has been awarded
'Rajbhasha Excellence Award'
- First prize for the year 2017-18 at the half-yearly meeting held on 18th July 2018 under Town Official Language Implementation Committee (TOLIC) Undertakings, at BEL Officer's club, Jalhalli, Bengaluru.  
The prize distribution ceremony was presided by Shri. M.V. Subba Rao, Chairman TOLIC – Undertakings, Bengaluru & CMD, KIOCL Limited. Shri Bharatlal Meena, IAS (Rtd), Shri Shira Hatti, former Director, Doordarshan Bengaluru, Shri Tekchand, Deputy Director (Implementation), Shri S.K. Gorai, Director (Finance), KOCL Ltd, Shri Bagdalkar, Director (HR) BEL and Shri S Rajendra, Member Secretary, TOLIC, GM (HR) KIOCL Limited were present on the occasion.
Posted Date : 25-07-18
Categories : HONOR