NLC Commissions Mobile Water Sprinkler for effective Dust Suppression PSU NEWS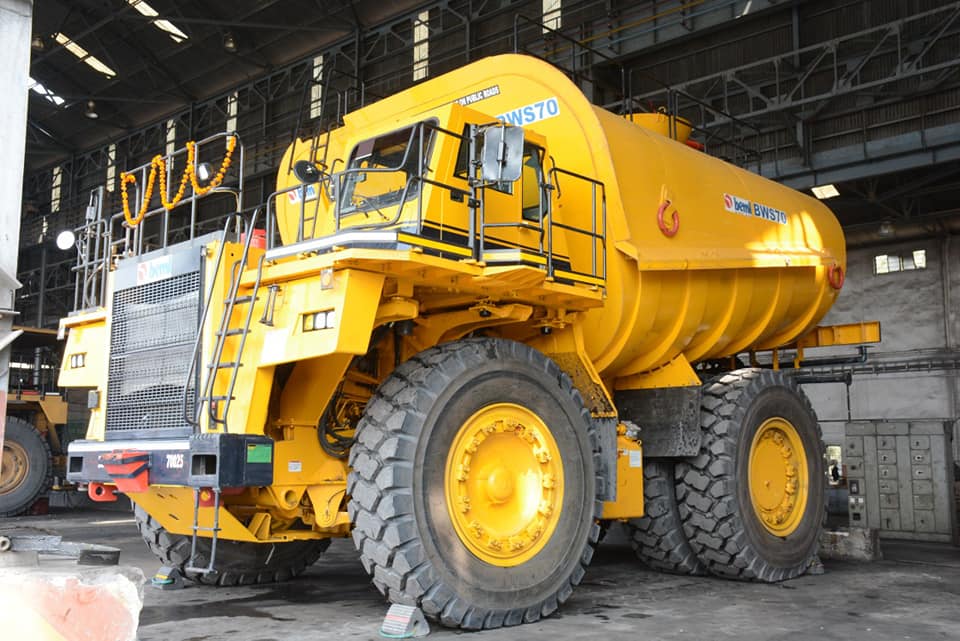 Singraouli:
Northern Coalfields Limited (NCL)
has commissioned a mobile water sprinkler with 70,000 litres (70 KL) capacity in its Jayant Area to suppress dust effectively.
The new sprinkler can discharge 3000 litres of water up to a height of 85 metres in one minute. Assisted by hydraulic motors, the sprinkler has a higher spreading width for effective dust settling.
In addition to regular features, the sprinkler also has an emergency steering and braking system, proximity warning alarm and fire fighting unit thereby adding to the overall mine safety quotient.
Posted Date : 09-03-19
Categories : PSU NEWS