NTPC to Use Greener Technology for 660 MW Power Plant in MP PSU NEWS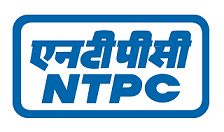 New Delhi:
According to a report of Business Line, India's Largest Power Utility,
NTPC Limited
 for the first time to commission a 660 MW Power Plant based on ultra-supercritical technology by June 2019. The aim of ultra-supercritical to full fill the demand of electricity and reduce emissions during coal burning.
In the advanced Ultra-Supercritical boilers designed and developed to operate at very high pressures and temperatures to meet both the environmental and energy efficiency challenges. In that case Steam cycle efficiency also be improve, meaning that for a given electrical output there will be less consumption of fuel (coal) and less release of carbon dioxide.
Across the country, most of the power plants are based on sub-critical technology, which has a 38 per cent thermal efficiency. It means that 38 per cent of thermal energy gets converted into electrical energy. In the ultra-supercritical plant, this efficiency is 44 per cent.
Posted Date : 15-05-19
Categories : PSU NEWS