NTPC Pavillion Inaugurated at Kumbh 2019 PSU NEWS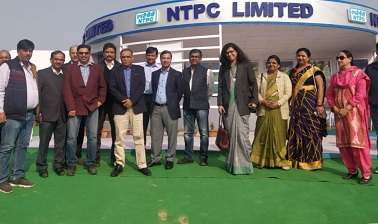 Prayagraj: The biggest cultural festival Kumbh is celebrating the conglomeration of Spiritual Consciousness and Cultural Heritage of India in the main premises of Kumbh Mela area in Prayagraj, Uttar Pradesh. With a view to promote and reconnect the people especially the youth with our magnificent and multifaceted culture along with the opulence and its historical significance NTPC's pavilion showcased its CSR activities, Ash utilization work and green energy & rich Cultural Heritage of India in all its rich and varied dimensions viz. etc. all in one place. 
Shri K K Singh RED (NR) while inaugurating the Pavillion said Kumbh is one of the oldest tradition in the world which showcases the unity in diversity of our country and added NTPC is a name of the brand on whom everyone had the faith of India's glorious energy sector. Shri Rakesh Samuel inaugurated the Web page of Kumbh at NTPC pavilion and appreciated the effort of NTPC Meja.
Posted Date : 05-02-19
Categories : PSU NEWS