PM Dedicates 220 kV Srinagar-Drass-Kargil-Khaltsi-Leh Transmission Line to the nation PSU NEWS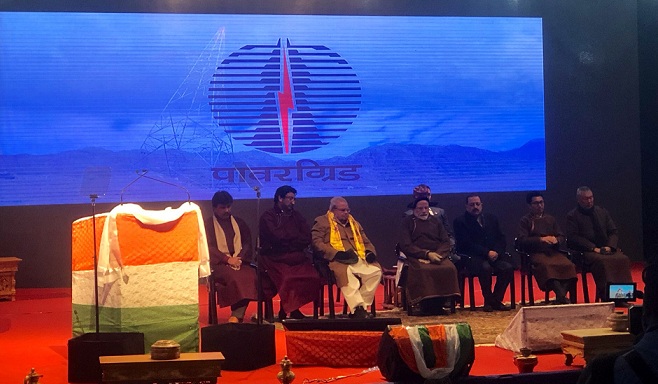 Leh/Ladakh: Prime Minister of India, Shri Narendra Modi, dedicated the 220 kV Srinagar-Drass-Kargil-Khaltsi-Leh Transmission System, in a step towards powering Ladakh and connecting country's northern part to the National Grid on 3rd February 2019. On this occasion, addressing the gathering he said that 'I got the opportunity of laying the foundation stone of this project and today again I have got the opportunity to dedicate this project. With this more than Rs. 2000 Crore project, the problem of electricity in Leh-Ladakh is going to be minimized.'
Built at a height of around 3000-4000 meters, this approx. 335 km long transmission line has been constructed by
'Power Grid Corporation of India Limited (POWERGRID),
in snow-bound difficult hilly terrains. In this project, the four new State-of-the-Art 220/66 kV Gas Insulated Sub-stations built at Drass, Kargil, Khaltsi and Leh will help to ensure 24x7 quality power in all weather conditions.
It is a flagship project of Government of India, under PMRP scheme which was aimed to improve reliability & quality of power supply in Ladakh region of J&K by connecting with National Grid. The implementation of this project was also aimed to supply power to the people of Ladakh in harsh winters and evacuation of surplus power of Kargil & Leh Hydel stations of NHPC in summers. 
Posted Date : 04-02-19
Categories : PSU NEWS