HSCL and Railways signed MoU MOU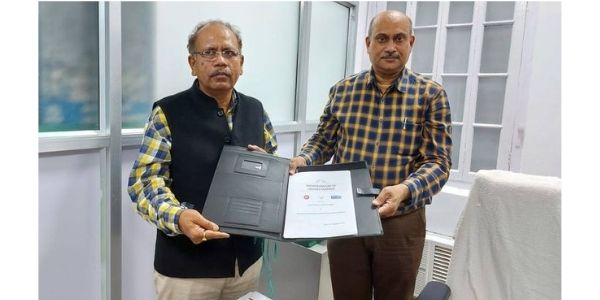 New Delhi: Hindustan Steelworks Construction Limited (HSCL), a Subsidiary of National Buildings Construction Corporation Limited (NBCC) and Railways recently signed a Memorandum of Understanding.
The MoU is signed for Road Overbridge Work under SER valuing Rs. 155.25 cr. Shri NR Sarkar, GM, HSCL signed the MoU for HSCL & Sh. Sunil Bhaskar, CE, RSW, SER signed on behalf of Railways.
Posted Date : 28-12-20
Categories : MOU
Tag Cloud: MOU