NCL Contributes Rs. 1 Cr. to 'Swacch Bharat Kosh' CSR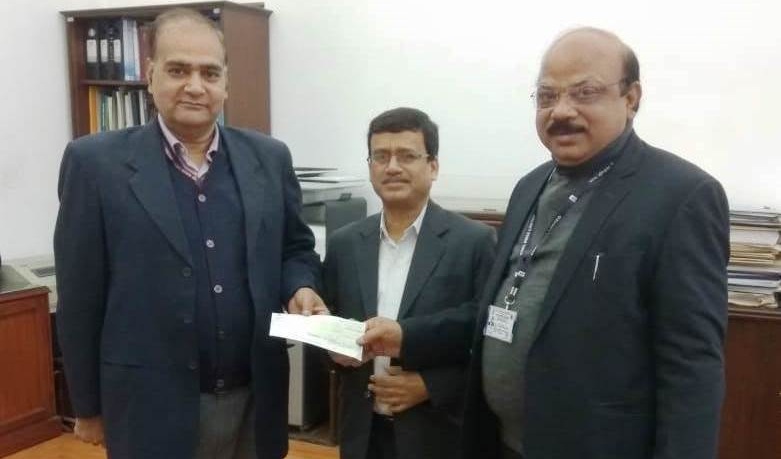 New Delhi: Northern Coalfields Limited (NCL), has contributed Rs 1.00 crores to 'Swachh Bharat Kosh' of Government of India. Shri Atmeshwar Pathak, General Manager (CSR) and Shri Diwakar Srivastava, General Manager (Environment) handed over demand-draft of one Crore on behalf of NCL, to Shri Rajiv Ranjan, Administrator of Swachh Bharat Kosh in New Delhi Friday on 29th December 2018.
'Swachh Bharat Kosh' has been established under the Department of Expenditure, Ministry of Finance of Government of India. This fund is used in various cleanliness activities carried out under 'Swachh Bharat Abhiyaan'
NCL had been contributing to Swachh Bharat Mission continuously by undertaking various thematic activities like running cleanliness drive, organizing mass awareness programmes and mobilizing masses through various engagement drive like painting competitions. NCL has also constructed a total of 6200 toilets in 12 districts of Uttar Pradesh and Madhya Pradesh under the mission.
Posted Date : 31-12-18
Categories : CSR