Shri Nirlep Singh Rai takes over as director tech NFL NEW FACES IN PSUS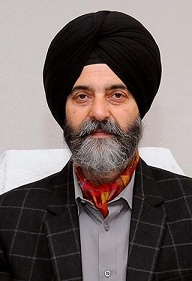 New Delhi: Shri Nirlep Singh Rai today took over as the Director (Technical) of NFL. Prior to this, he was Executive Director in the company. He is also the CEO of RFCL, a JV of NFL with EIL and FCIL.
An Instrumentation Engineer by profession, he had been associated with NFL since last 35 years. He has served the company in different capacities in all the production units of NFL including heading the Nangal Unit for more than two years.
Shri Rai has played active role in Commissioning of Instrumentation and Electrical systems pertaining to the Ammonia Feed stock change over project (AFCP) in Bathinda unit. He is credited for various system improvements during his tenure at Nangal which resulted in sustainable running of the plant. Nangal Seed Farm was also developed during his tenure there.
In RFCL as well, he worked hard to arrange utilities for the project which is likely to be commisioned in days to come.A suave personality, Sh Rai is a sports enthusiast and has interests in art and culture.
Posted Date : 01-04-20
Categories : NEW FACES IN PSUS