Shri Rakesh Kumar Takes Charge as CMD of NLC India Limited NEW FACES IN PSUS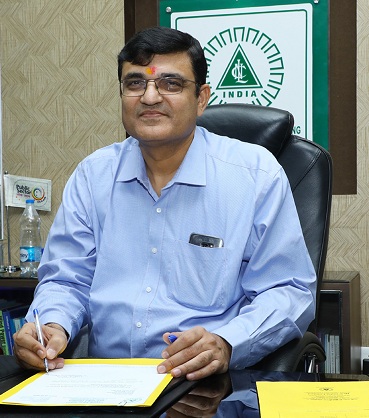 Neyveli/New Delhi: Shri Rakesh Kumar, has assumed charge as 36th Chairman-cum-Managing Director of NLC India Limited, yesterday 28th Sep 2018. He is a Commerce Graduate with Master Degree in Business Administration in Finance. He joined NLCIL in May 2012 as Director, Finance.
Prior to joining NLCIL, he was Director/Finance of Brahmaputra Polymers and Crackers Limited. He has a vast experience of working with many projects and assignments of national importance and thus got exposure in various functions of Management, Administration and Finance. 
He is nominated the member of an Energy PSU Task Force (EPTF) formed by Government of India to control the operational expenses (OPEX) relating to travel, insurance etc. in PSUs under the control of Ministry of Coal. Under his able leadership, NLCIL has set its way forward to achieve new heights. 
Posted Date : 29-09-18
Categories : NEW FACES IN PSUS