State Banks On Strike today Over Mergers BANK NEWS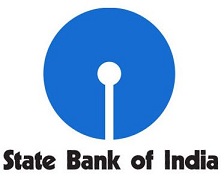 New Delhi: Services of state-owned banks are expected to be impacted on Wednesday due to a nation-wide strike call given by unions to protest against the proposed amalgamation of Vijaya Bank and Dena Bank with Bank of Baroda. 
This will be the second bank strike in less than a week. According to AIBEA General Secretary CH Vekatachalam, the conciliation meeting called by Additional Chief Labour Commissioner did not lead to any assurance and so the unions are going ahead with the strike. 
During the meeting, neither the government nor the concerned banks came forward to assure that they will not go ahead with the merger, he added. 
The unions claim that the government wants banks to grow in size by such mergers but even if all public sector banks are bundled into one, the merged entity will not find a place among the top 10 globally. 
COMMENT The government in September approved the amalgamation of Bank of Baroda (BoB), Vijaya Bank and Dena Bank -- the first three-way merger in the public sector banking space. NDTV
Posted Date : 25-12-18
Categories : BANK NEWS