PSU NEWS
BCCL Chairman chaired Company level Bilateral Safety Committee meet
CMD gave many important guidelines and suggestions, also stressed on adopting 100% safety standards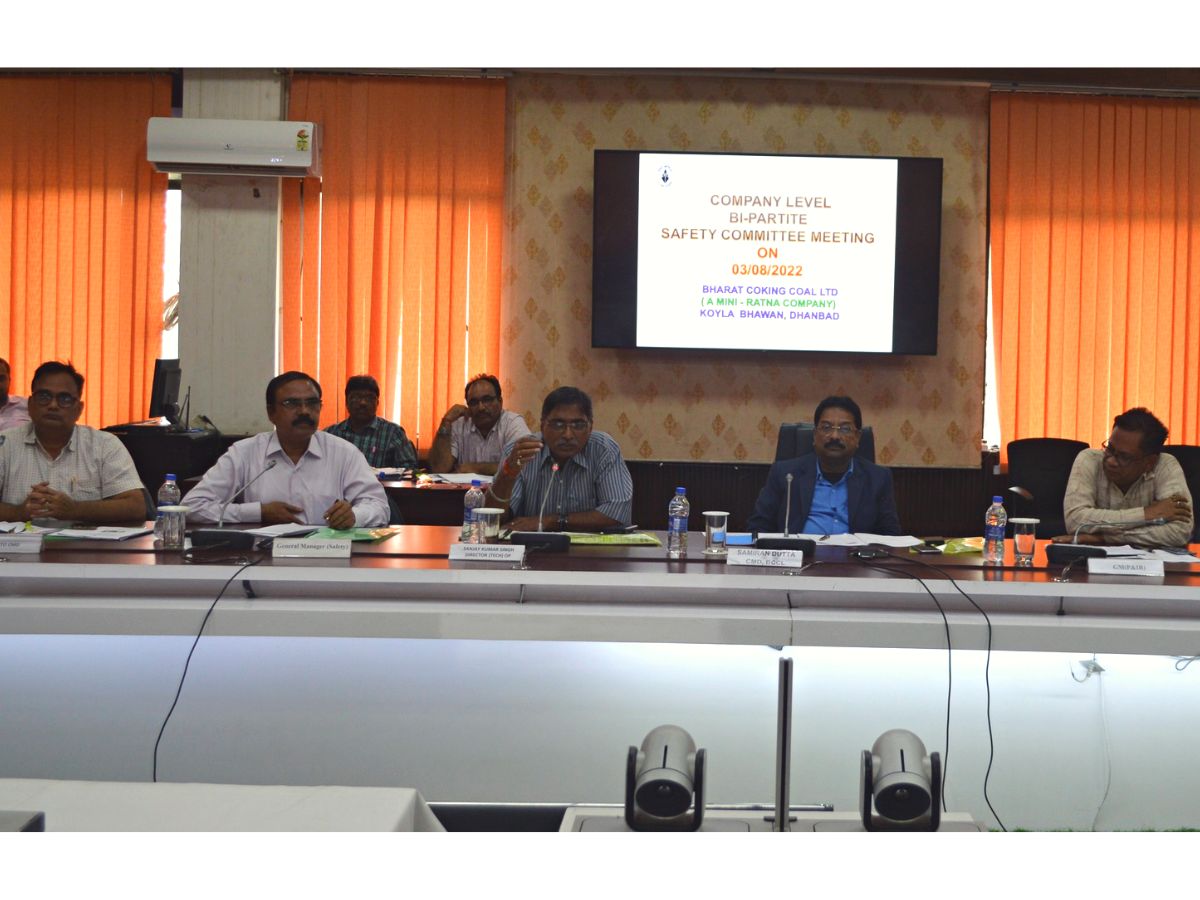 BCCL Chairman chaired Company level Bilateral Safety Committee meet
New Delhi: The Company level Bilateral Safety Committee meeting between representatives of Bharat Coking Coal Limited and Trade Union was held on August 03, 2022 under the chairmanship of Chairman-cum-Managing Director of BCCL Sri Samiran Dutta at Auditorium of Koyla Bhawan. In this meeting, other senior and junior officials were presented.
Mr. P K Dubey, General Manager (Security/Rescue) welcomed Mr. Samiran Dutta Chairman-cum-Managing Director BCCL and Mr. Sanjay Kumar Singh, Director Technical (Operations/Planning & Projects), BCCL, and all the members of the Security Board by presenting a bouquet of flowers.
After the national anthem, the corporate song of Coal India, a two-minute silence was observed for the peace of the soul of the workers who were martyred in the mines. Shri PK Dubey administered the security oath to all the members present and gave a welcome address to all present in the auditorium. Started the program by congratulating All Safety Board members said that under the leadership of Chairman-cum-Managing Director Mr. Samiran Dutta, there has been a lot of change in the awareness and thinking of the company regarding safety.
He said that if both of us (BCCL management and labor representative) together move towards safety related advice/suggestions, then we will be able to achieve our zero damage target of safety and the officials have asked Electrical, Mining, VTC, PME/IME etc.
He further gave many important guidelines and suggestions, also stressed on adopting 100% safety standards and directed to meet the shortage of para medical personnel soon and emphasized on the purchase of PME machines.
Read Also :
Aviation Ministry's initiatives for workforce expansion in DGCA, AERA and AAI