HONOR
SECL Director Finance, S M Choudhary holds Best CFO Award
Even before this, in the year 2017 by the Institute of Chartered Accountants of India, Mr. Choudhary was given the Best CFO Award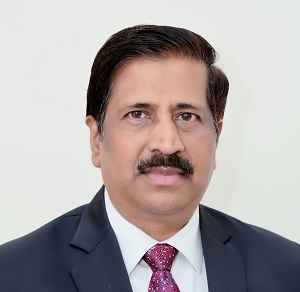 Director Finance of SECL Shri S M Choudhary
New Delhi: Director Finance of SECL Shri S M Choudhary received the Best CFO Award. The country's prestigious Institute of Chartered Accountants of India conferred him the award under its15th ICAI Award in the Large Corporate Group - Manufacturing and Infrastructure category for the year 2021.

The Eminent Jury of the ICAI Awards was presided over by CA Premchand Godha, Chairman cum Managing Director, IPCA Laboratories Limited. It may be noted that the Institute of Chartered Accountants of India is a reputed statutory institution established under an Act of Parliament and it is the second-largest professional institute of Chartered Accountants in the whole world.

Mr. SM Choudhary took over as the Director (Finance) of SECL on 12 October 2019. He is a qualified Chartered Accountant, Cost and Management Accountant, and Company Secretary. He has also completed a certificate course on IFRS and indirect tax-related subjects from the Institute of Chartered Accountants of India.
Even before this, in the year 2017 by the Institute of Chartered Accountants of India, Mr. Choudhary was given the Best CFO Award in the PSU category, while under the CMA Award 2019 by (ICAI), Mr. Choudhary was awarded the Best CMA CFO Award.

While working as General Manager (Finance) in Coal India Limited, he had done remarkable work in the direction of financial planning and fund management of mine closure, for which he was given the Special Achievement Award in the individual category on the occasion of the 40th Coal India Foundation Day. Apart from this, he was the Chairman of the Institute of Chartered Account of India Ranchi Branch in the year 2007-08.

Mr. SM CMD SECL, fellow directors, SECL family, and stake holders have congratulated CMD SECL on receiving the above award of Chowdhary Director (Finance), SECL.