HONOR
BPCL received 'Most Preferred Brands of 2022' award
BPCL is the most admired global energy company leveraging talent and technology, gives customer a quality excellence service.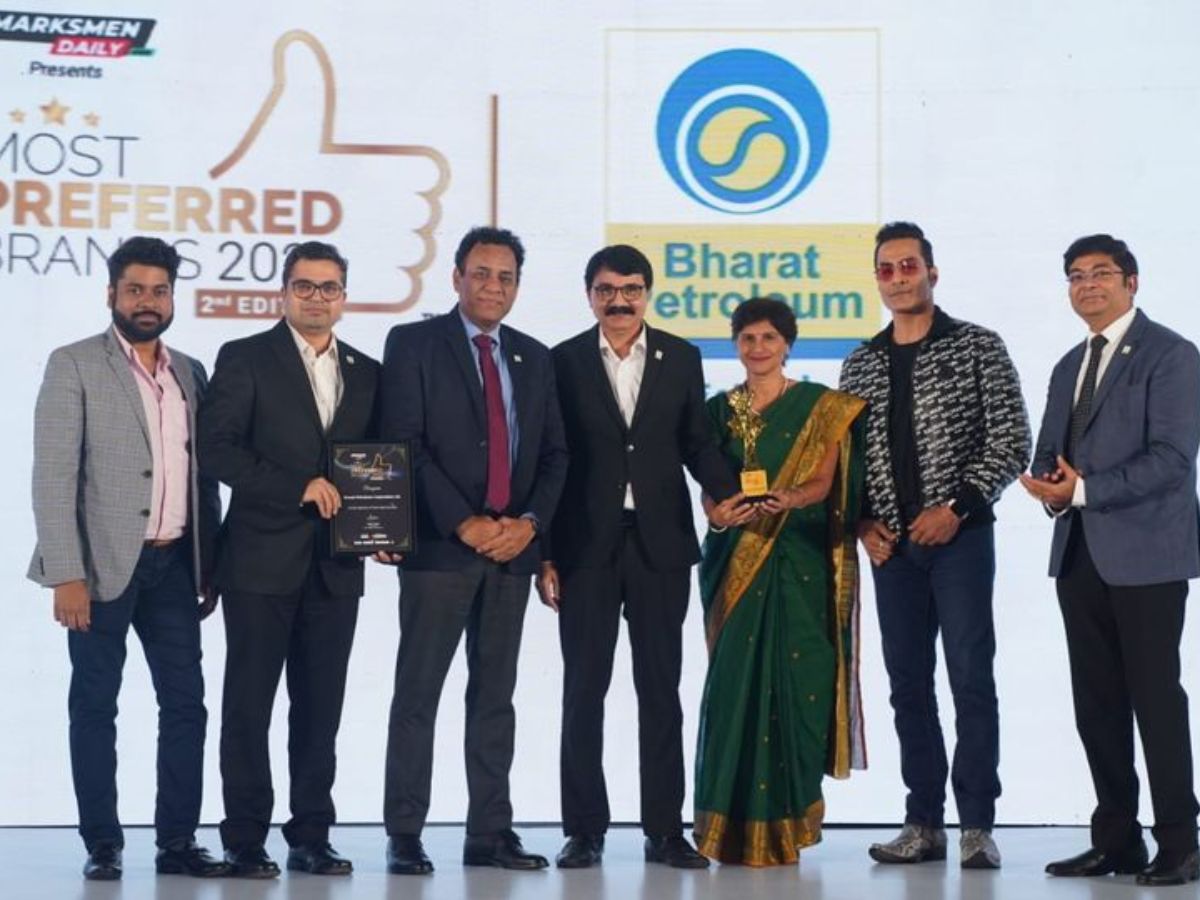 New Delhi: Bharat Petroleum Corporation Limited (BPCL), a 'Maharatna' and a Fortune Global 500 Company was recognized as the Most Preferred Brands of 2022 by Team Marksmen, at the second edition of Most Preferred Brands, at an event held in Mumbai.
This unique industry-led initiative has been informed and driven by insights drawn from an industry-wide, in-depth research conducted by their research partner. Brands have been appraised on the following parameters:
Advocacy, Brand Appeal, Consumer Demand – Online and Offline, Consumer Perception and Experience, Innovation, Reliability Quotient
Speaking on this occasion, S. Abbas Akhtar, Chief General Manager (PR & Brand) said, ''BPCL has always exceeded the expectations of customers in delivering our brand promise - innovative, reliable and caring! This award is also the reflection of our employees living our brand purpose, 'Energising Lives' in every activity that we do".
Abbas Akhtar, Chief General Manager (PR & Brand) along with Charu Yadav, Deepak Jain, Khalid Ahmed and Saurabh Jain, received the award on behalf of the corporation.
The Most Trusted Brands of India 2022 represents a galaxy of brand names that have been shining beacons of hope for those that look up to and repose their faith in them. It is an exclusive gathering of the brands we know and love, which celebrates their achievements, in addition to shining a light on what they mean for consumers at large, while highlighting insights and takeaways from their journey.