Chairman CIL speaks at the launch of purvodaya PSU NEWS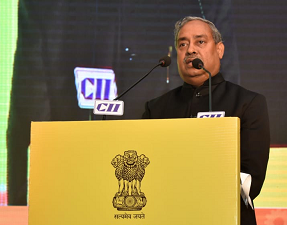 New Delhi: Shri. Anil Kumar Jha, Chairman, CIL spoke at the launch of 'Purvodaya' - Accelerated Development of Eastern Region through Integrated Steel Hub, in Kolkata. Shri. Dharmendra Pradhan, Union Minister for Petroleum, Natural Gas and Steel launched the 'Purvodaya' program in Kolkata.He stated that CIL has been focussing on minimising importing of coal by increasing its production of coal.
The proposed Integrated steel hub, spread across Odisha, Jharkhand, Chhattisgarh, West Bengal and Northern Andhra Pradesh would contribute largely to the socio-economic growth of Eastern India.
Smt. Rasika Chaube, Additional Secretary, Ministry of Steel, Shri. Rohit Yadav, Joint Secretary, Ministry of Steel, Smt. Vandana Yadav, Secretary, Industries, Govt. of West Bengal, Shri. Hemant Sharma, Secretary, Industries,, Shri. Sanjiv Singh, Chairman, Indian Oil Corp., Shri. Anil Chaudhary, Chairman, SAIL and Shri. S.K.Behera, MD, RSB were present on the occasion.
Posted Date : 13-01-20
Categories : PSU NEWS