CSR
Hon'ble CJI gives away CCL's COVID Crisis Scholarship Scheme Cheques
Under the scheme, CCL extends a financial scholarship ranging from Rs. 20,000 to Rs. 50,000 per annum to students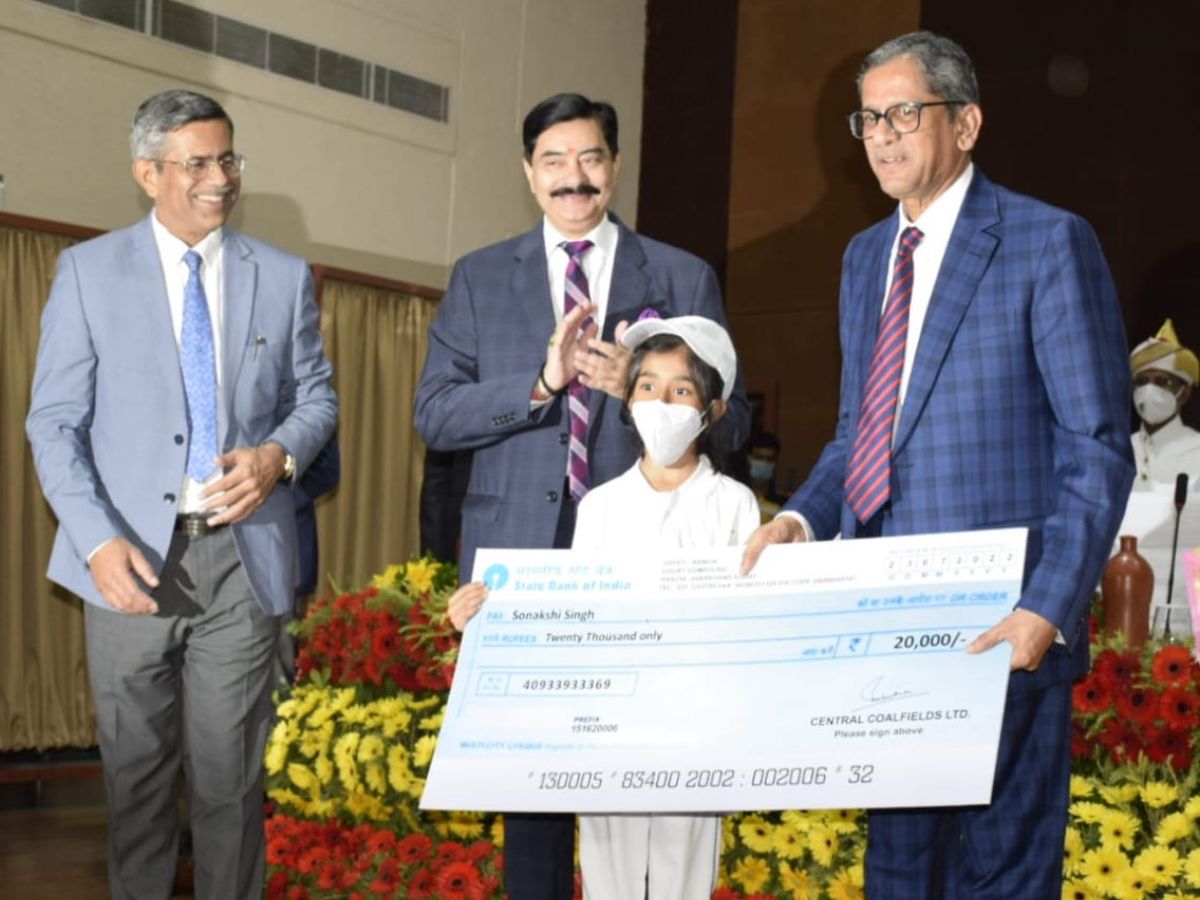 Hon'ble CJI gives away CCL's COVID Crisis Scholarship Scheme Cheques
Ranchi, Jharkhand: Shri. N.V. Ramana, Hon'ble Chief Justice of India handed over cheques to the beneficiaries of the "CCL COVID Crisis Scholarship Scheme", a new CSR initiative of Central Coalfields Ltd. in Ranchi, Jharkhand.
Under the scheme, CCL extends a financial scholarship ranging from Rs. 20,000 to Rs. 50,000 per annum to students who have lost either of their parents or a primary earning member of the family due to COVID-19.
The beneficiaries are from eight districts of Jharkhand- Ranchi, Ramgarh, Hazaribagh, Giridih, Chatra, Latehar, Palamu, and Bokaro - where CCL operates its mining activities.