PSU NEWS
Coal India organises workshop on soft skills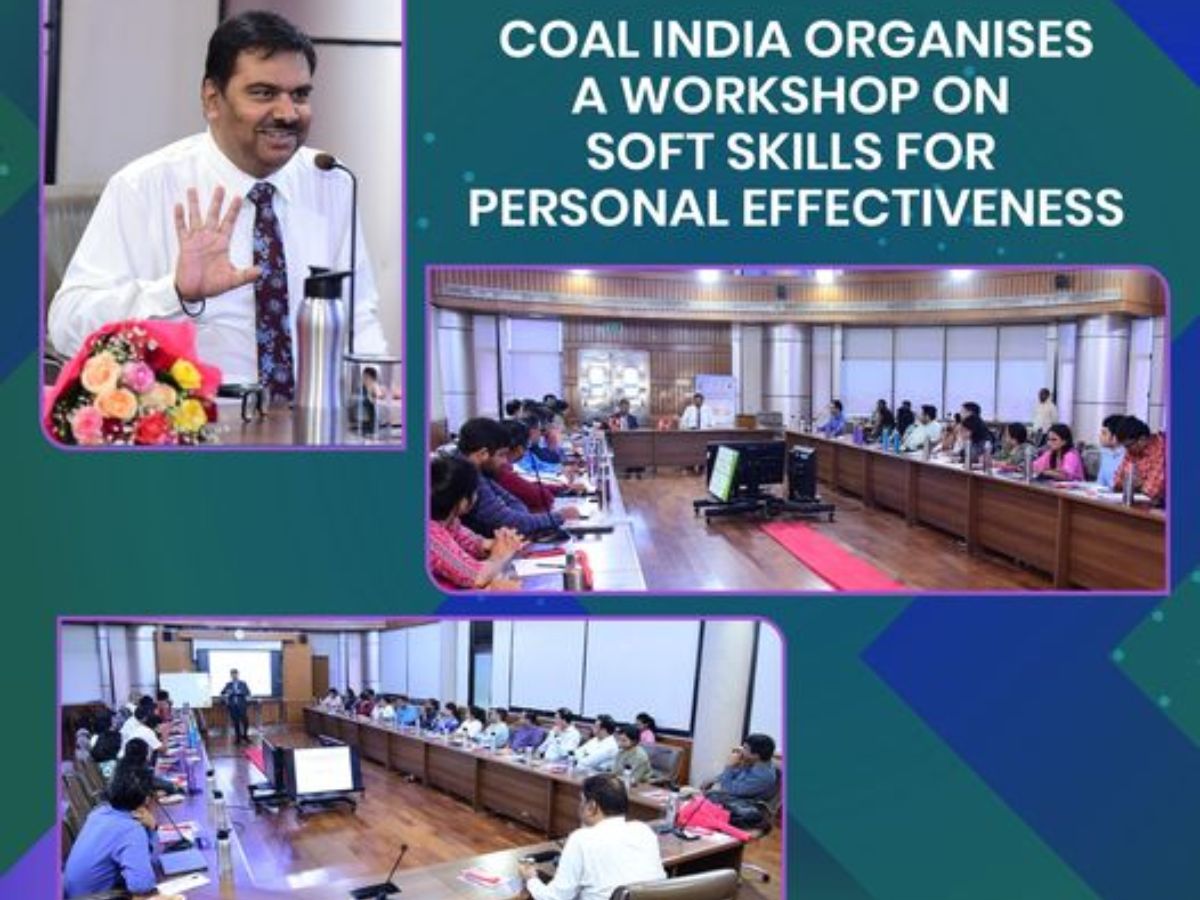 Kolkata: Shri Vinay Ranjan, Director (P&IR), CIL, inaugurated the workshop on soft skills for personal effectiveness held at the corporate office of Coal India Limited in Kolkata.
Read Also :
EIL, HRRL and L&T achieves another milestone
In his address, Shri Ranjan underscored the pivotal role that soft skills play in cultivating successful relationships, fostering effective communication which help attain career objectives.
Read Also :
Road & Transport Ministry Maps Entire NHs to Remove Potholes
The workshop was organised to train the participants on essential soft skills, help develop interpersonal skills, enhance employee performance and train future leaders. Shri Praveen Singh, Director & Lead Faculty, Cogito Training and Counselling Centre, Mumbai conducted the session.
Read Also :
Gas Conclave 2023: Assam Govt, Industry Leaders Gather to Discuss Future of Natural Gas