Crude Oil Sale Agreement signed between NRL and OIL MOU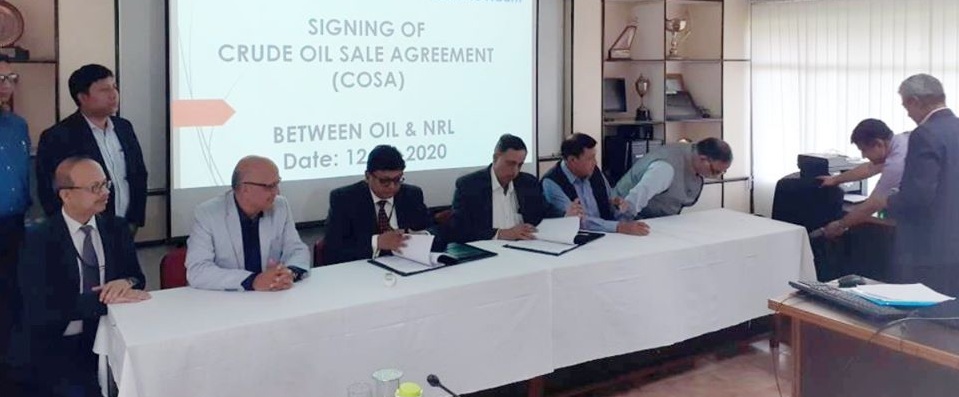 Guwahati: In a significant development, on 12th March 2020, a Crude Oil Sale Agreement (COSA) was signed between NRL and OIL. The agreement will streamline sale and purchase transaction of Crude Oil produced from nominated fields in North East India.
DF NRL Mr. Indranil Mittra and DF OIL Mr. Harish Madhav signed the agreement in the august presence of CMD OIL, MD NRL, DT NRL, D(Ops)OIL, D(Expln & Dev) OIL, Sr. CGM (Projects) NRL and officials from both companies at the OIL pipeline HQ in Guwahati.
Posted Date : 13-03-20
Categories : MOU