HONOR
EIL conferred with Rajbhasha Award by MoP&NG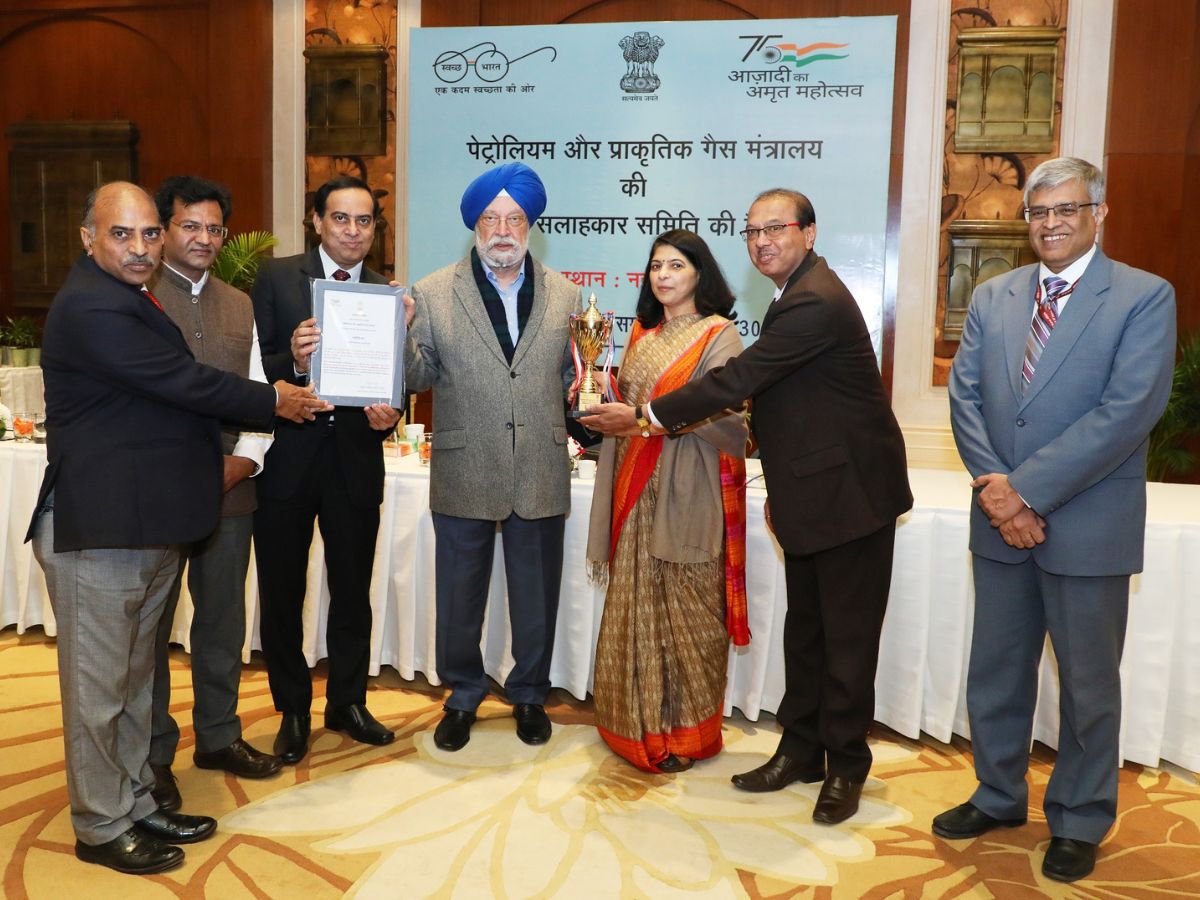 New Delhi: Engineers India Limited (EIL) has been conferred with the Official Language Award for 2019-20 by the Ministry of Petroleum & Natural Gas for exemplary initiatives undertaken for the promotion of Rajbhasha.
Hon'ble Union Minister of Petroleum & Natural Gas and Housing & Urban Affairs, Shri Hardeep Singh Puri presented the award to Smt. Vartika Shukla, C&MD, EIL during the meeting of the Hindi Advisory Committee of MoP&NG held in New Delhi on 25th November 2022.
Sh Pankaj Jain, Secretary, MoP&NG, Sh Ashok Kumar Kalra, Director (HR), EIL and Sr. Officials of EIL & MoP&NG were also present on the occasion.