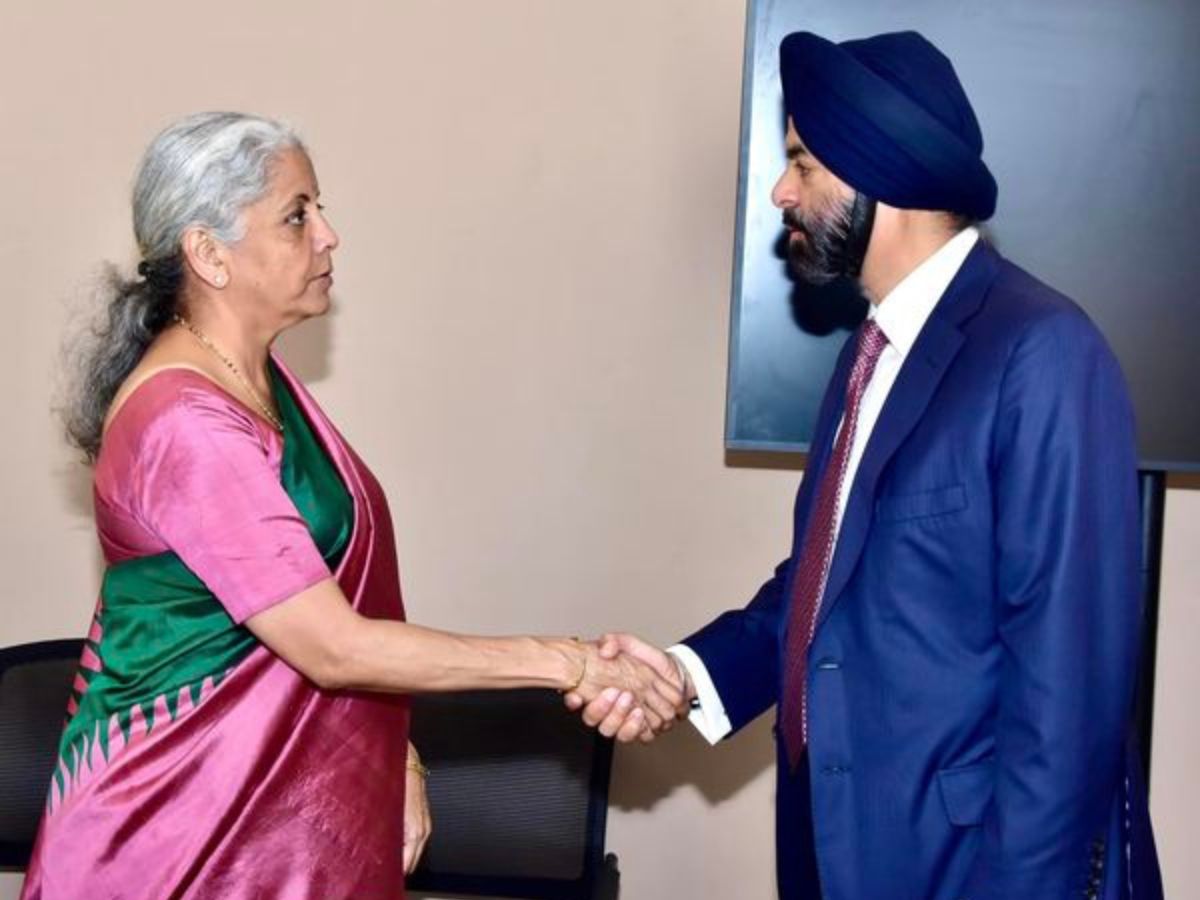 Union Finance Minister Smt. Nirmala Sitharaman met Mr. Ajay Banga, President World Bank on the sidelines of the Annual Meetings of IMF-WB in Marrakech, Morocco, Yesterday.
They discussed several issues related to India's development priorities and global challenges - in the context of bigger, better and more effective World Bank.
Read Also :
GRSE Hosts First-Ever National-Level QCC Competition for Defence PSUs
Highlighting the 'One Sun, One World, One Grid' initiative articulated by Prime Minister Shri Narendra Modi, FM Smt. Sitharaman encouraged the World Bank's active involvement in taking it forward.
FM Smt. Sitharaman emphasised that India has delivered on its commitments towards Nationally Determined Contributions NDCs and this rich experience can be used by the World Bank in its engagement with other countries.
Read Also :
IOCL ranks top Indian Corporate in Bloomberg NEF Global Rankings 2023
Citing India's rich and varied development experience, FM Smt. Sitharaman said India can become a strong partner for Sandboxing the eight global challenge programmes proposed to be taken up by the World Bank.
Read Also :
THDC lowers Main Inlet Valve of Second Unit in1000 MW Tehri Pumped Storage Project