HCL signed MoU with Hindalco Industries Ltd MOU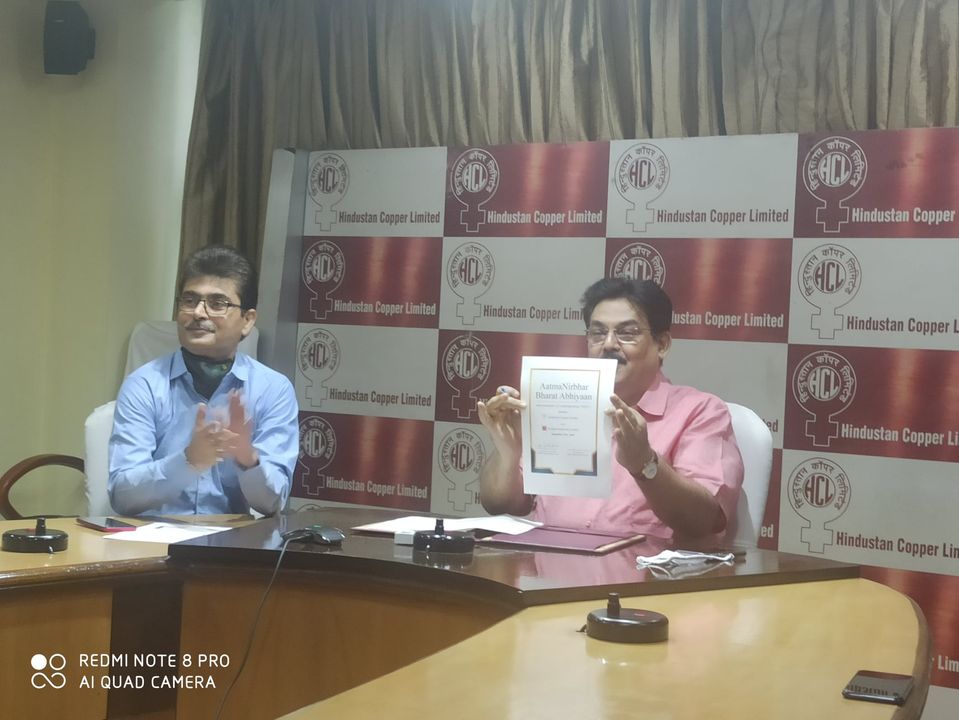 New Delhi: Hindustan Copper has published a Memorandum of Agreement with Indus Trees Ltd today for the long-term purchase and sale of Tamra Con Sen Tret.
HCL Chairman and Managing Director Mr. Arun Kumar Shukla and Managing Director of Hindalco Industries Ltd. Mr. Satish Pai signed the Memorandum.
Government nominated directors, Sarvashree Alok Chandra and Sanjeev Verma, Independent Director, Sarvashree Subhash Sharma, R Kalyansundram and Balwinder Singh Kantha also adorned the virtual meeting.
A of HCL. Q. Ni. ?? This partnership will go a long way in building the domestic copper industry by ensuring sustainable use of the country's mineral resources, Mr. Arun Kumar Shukla said. ?? I'm going to be A. Q. NI., HCL also said, ?? With this partnership, HCL will take a step towards assuring indigenous copper manufacturers to supply raw materials. ?? I'm going to be ?? It will also complete India's mission Make in India and self-dependent India campaign ", Mr. Shukla said.
Posted Date : 17-09-20
Categories : MOU
Tag Cloud: MOU