Huge rise in BOI Q2 net profit jumps 97 percent BANK NEWS
BoI's shares on the BSE ended 3.01% higher than their previous close at Rs 41.1 on Friday.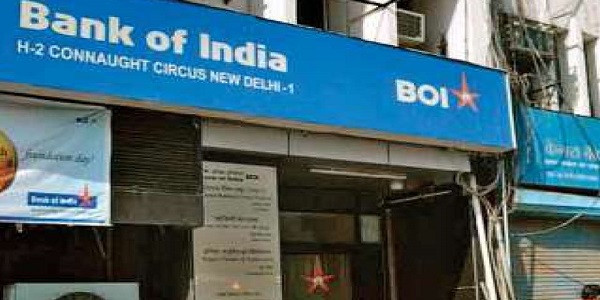 respresentative image (PSU Connect)
New Delhi: Bank of India a Public sector lender on Friday posts a net profit of Rs 526 crore in the September quarter of FY21, up 97% year on year (YoY), owing to a 22% rise in other income on a year-on-year basis to Rs 1,613 crore. Profit growth was supported by net interest income (NII), which rose 6.6% YoY to Rs 4,113 crore.
MD & CEO AK Das said, "The provisions will help to absorb any shock in the current quarter (Q3) and Q4. Second, there will be a good write-back opportunity. So that way our asset quality concerns not only at current levels but for the future quarter also are reasonably safeguarded."
The number of accounts eligible for restructuring is 3.1 lakh and the exposure therein stands at around Rs 24,000 crore. Of the 3.1 lakh accounts, 80-85% are retail and micro, small and medium enterprises (MSMEs). So far, BoI has received over 500 requests for debt recast, with 34 proposals with a Rs 5,141-crore exposure in the corporate segment and 474 applications worth Rs 62 crore in the non-corporate segment.
In June Bank of India's provision coverage ratio (PCR) improved to 87.91% from 84.87%. "In Q2, our recovery efforts were good despite the Covid challenges. We have got Rs 12,000 crore NPA reduction target for the entire year, out of which we are almost through with 50%," Das added.
"There is also a lot of competition in the market and demand is also not that great, especially from the manufacturing side. Margins will, therefore, continue to be under stress, but we will make attempts to cover it up through volume growth in advances," he added.
It showed an improvement on the asset quality front in Q2, with the gross non-performing asset (NPA) ratio falling 12 bps sequentially to 13.79%. The net NPA ratio fell 69 bps to 2.89%.
BoI's shares on the BSE ended 3.01% higher than their previous close at Rs 41.1 on Friday.
Posted Date : 07-11-20
Categories : BANK NEWS
Tag Cloud: BANK NEWS