LDHCL signs Power Purchase Agreement with MSPDCL and NHPC MOU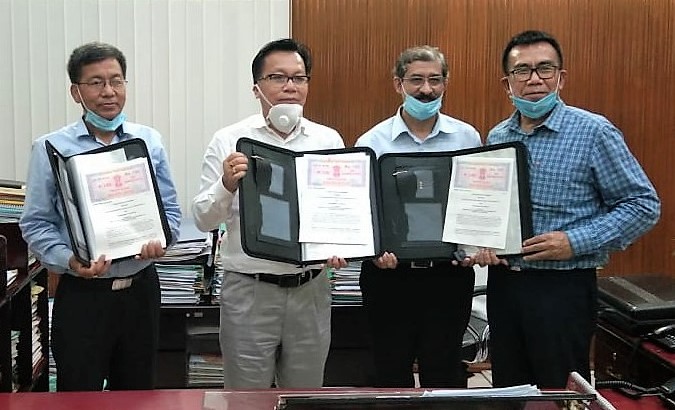 New Delhi: LDHCL signs Power Purchase Agreement with MSPDCL MSPDCL will purchase 66MW power from upcoming hydroelectric project Loktak Downstream Hydroelectric Corporation Limited (LDHCL), a joint venture of NHPC Ltd. and Govt. of Manipur) has signed a Power Purchase Agreement (PPA) with Manipur State Power Distribution Company Limited (MSPDCL) for 66 MW Loktak Downstream Hydroelectric Project at Imphal, Manipur on 31st August 2020. The upcoming project is located in Noney District of Manipur. According to the PPA, the Govt. of Manipur will purchase the entire power generated from this project.
The agreement was signed by Shri Amitabh Srivastav, Chief Executive Officer of LDHCL and Shri L. Priyokumar Singh, Managing Director of MSPDCL. It is pertinent to mention that NHPC has already commissioned Loktak Power Station in Manipur in 1983 with a capacity of 105 MW.
Posted Date : 01-09-20
Categories : MOU
Tag Cloud: MOU