Ms Meenakshi Davar interacts with PTC women employees PSU NEWS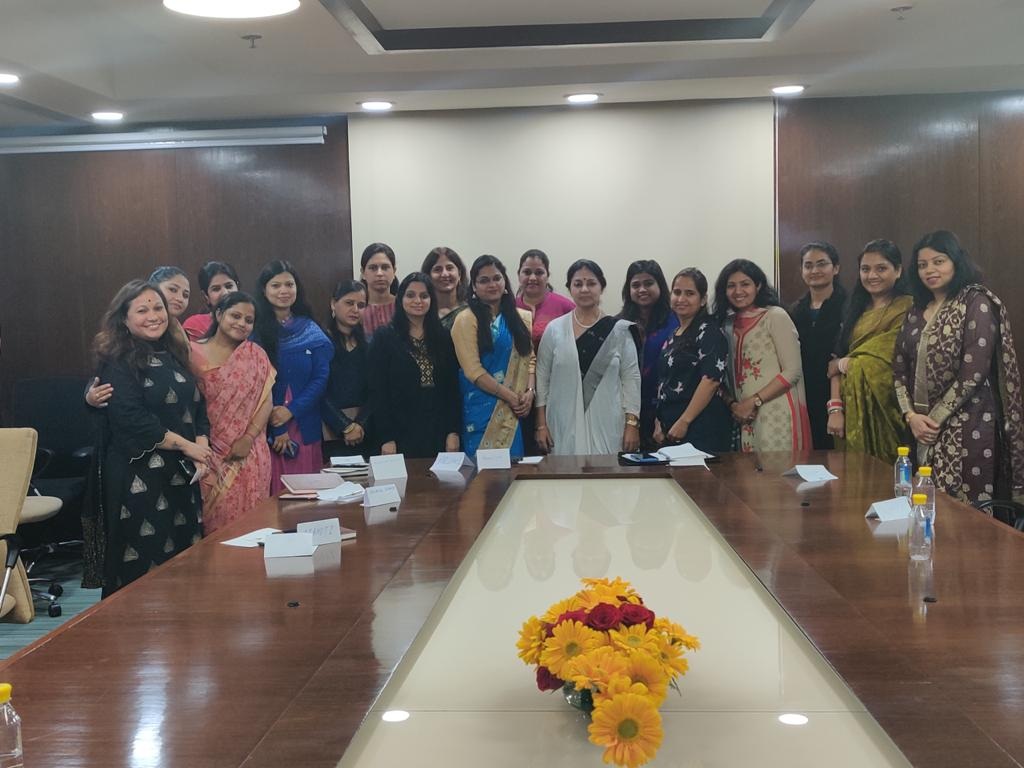 NEW DELHI: The women employees of PTC India Limited celebrated International Women's Day on 9th March, 2020 at their office premises. On this occasion, they had invited an accomplished and distinguished professional achiever, Ms. Meenakshi Davar, Director (HR) POSOCO to share her journey and experiences.
The lady employees of PTC had the good opportunity of having an interactive session with Ms. Meenakshi Davar. The session was very useful and enthralling.  Ms Davar touched many important aspects of personal & professional life viz., creating a purpose in professional as well as personal life, becoming more responsive than reactive, living a principled life, prioritizing time and activities, appropriate delegation of work, leadership through self-renewal etc.
The experience and the sharing of personal experiences of Ms. Davar made it more interesting and were easily relatable. At the end of the session, which none wanted to finish, the ladies of PTC were beaming with confidence that they can handle any situation at personal or professional front. They all were highly inspired by Ms. Davar.The session ended with a vote of thanks to the Speaker and also a resolve by the ladies that nothing can stop them from marching ahead.
Posted Date : 09-03-20
Categories : PSU NEWS
Tag Cloud: PSU NEWS