Not averse to any probe in land acquisition matters: NHAI road-and-transport-news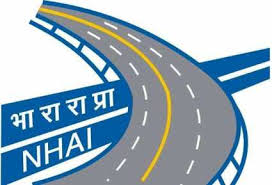 NEW DELHI:The Union Minister for Urban Development, Housing & Urban Poverty Alleviation and Information & Broadcasting, Shri M.Venkaiah Naidu and the Chief Minister of Delhi,Shri Arvind Kejriwal jointly flagging off the Delhi Metro Heritage line from ITO to Kashmere Gate,in New Delhi on May 28, 2017.
NEW DELHI:The National Highway Authority of India (NHAI) today said it is not averse to any investigation by any agency, including CBI, into the matter of alleged irregularities in land acquisitions. 
It said allegations that NHAI is "reluctant on going ahead with the CBI enquiry in the matter of alleged irregularities in land acquisition in Nagina - Kashipur, Kashipur - Sitarganj, Sitarganj - Tanakpur and Rudrapur - Kathgodam sections in the State of Uttarakhand" is not true. 
The matter pertains to alleged change in land use under section 143 of the Zamindari Abolition Act by revenue authorities in the process of acquisition of land for NH projects, the Ministry of Road Transport and Highways said in a statement. 
"The NHAI never objected to any enquiry or investigation by any agency at any point of time in the matter. The NHAI only conveyed its stand to various authorities in the state government to clarify the roles and responsibilities of officials of the state government and NHAI in land acquisition matters," the statement said. 
The NHAI officials have no role to play in deciding the nature of land or the compensation amount to be paid for acquisition of land, it said adding, the role of NHAI officials is limited to depositing the amount as may be decided by the competent revenue authorities or the courts. 
"NHAI requested the state authorities to intervene in the matter only because dragging NHAI officers in such incidences is going to be counterproductive. This may not only lead to adverse impact on the process of land acquisition in Uttarakhand, but also affect our targets in other states too," the statement said. 
It said in the present situation, the NH projects in Uttarakhand have come to a complete halt and it is feared that such a situation may arise in other States also and the whole NHDP may get affected severely.
Posted Date : 29-05-17
Categories : road-and-transport-news
Tag Cloud: road-and-transport-news