NRDC signed MoU with ICAR MOU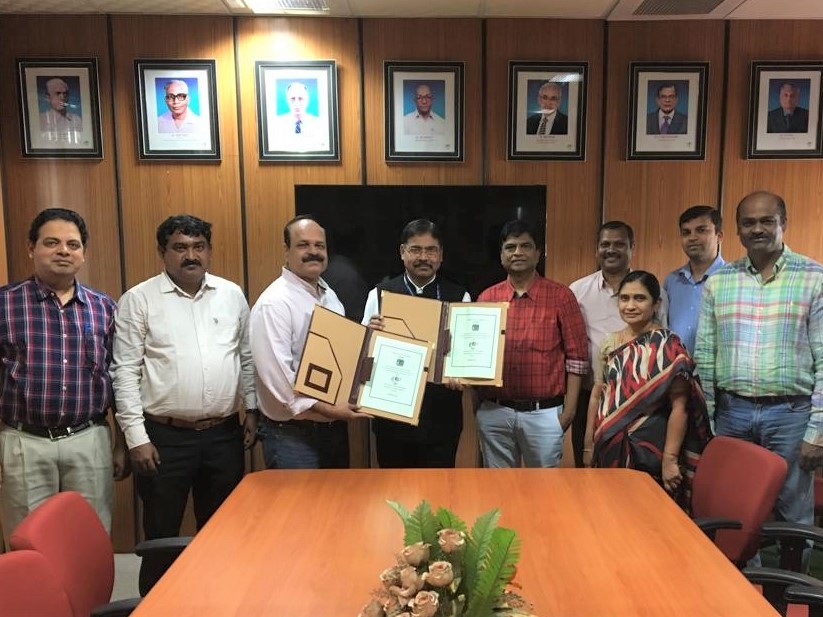 New Delhi: National Research Development Corporation (NRDC), New Delhi under the Ministry of Science & Technology inked a memorandum of agreement with ICAR-Indian Institute of Millets Research (IIMR), Hyderabad on 25th January 2020 at IIMR, Hyderabad. The agreement signed and exchanged between Dr. H. Purushotham, CMD, NRDC and Dr. Vilas A Tonapi, Director ICAR-IIMR.
NRDC is a leading Technology Transfer Organization of Govt of India playing major role in serving the nation for over six decades for nurturing, developing, promoting and transfer of innovative technologies/knowhow/Intellectual Property (IP) emanating from R&D organizations and academic institutions. 
IIMR is a premier agricultural research institute involved in basic and strategic research on various millets to increase productivity of millets and their diversified utilization for enhancement of profitability. IIMR operates under aegis of Indian Council of Agricultural Research (ICAR).
NRDC and IIMR recognize the respective strengths of the two organizations and accordingly agree to cooperate disseminating their novel millets technologies to various Startups, MSME's entrepreneurs and Industries. NRDC and IIMR through this MoA will coordinate in evolving improved crop production and protection technologies of millets. They will work hand in hand by conducting training and capacity-building activities towards millet production and utilization in the interest of farming communities of India as well as to contribute towards the mission of increasing the usage of millets citing their health benefits, contributing to increase in farmer's economy.  
Posted Date : 27-01-20
Categories : MOU