PSU NEWS
NTPC CMD hails NCLs Coal Quality in a letter to CMD NCL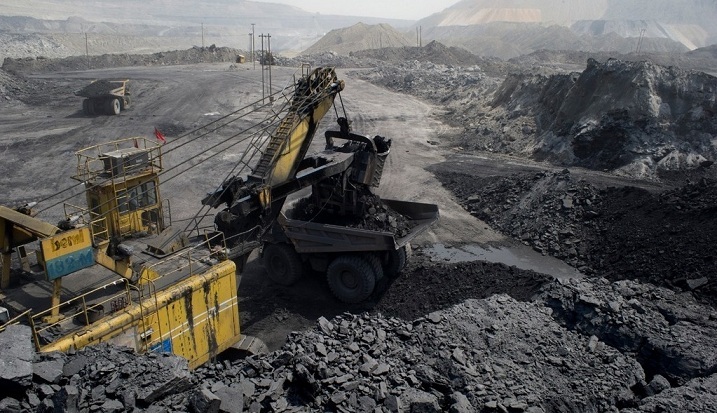 NTPC CMD hails NCL's Coal Quality in a letter to CMD NCL
Singrauli: Shri Gurdeep Singh,
Chairman and Managing Director of
NTPC Limited,
has expressed his happiness over the quality of coal being supplied by 
Northern Coalfields Limited
 (
NCL) 
to NTPC.
Shri Singh,
who visited Nigahi coal mine of NCL on last Saturday, in a letter written to CMD NCL
Shri P. K. Sinha,
has stated that due to the persistent efforts of NCL management, NTPC's Vindhyachal, Singrauli and Rehand powerhouses are getting quality coal and there are rarely any occasion of grade slippages. 
Shri Singh has expressed his gratitude to NCL management for arranging mine visit which was an excellent experience to observe the mining operations closely and also other planning activities for continued and uninterrupted production. Along with this, he also thanked Shri Sinha for joining NTPC in cultural activities organized during 'Shishir Mela' of NTPC Vindhyachal.
Notably, NCL has a Fuel Supply Agreement (FSA) with three of the NTPC pit-head thermal power stations namely Vindhyachal STPS, Singrauli STPS, 
and Rihand STPS. All of these power stations are having sufficient coal stock as on date. India's largest power station Vidhyachal STPS which is fully fed by NCL is having coal stock for 26 days against the normative requirement of 15 days. Similarly, Singrauli STPS is having 29 days of coal stock and Rihand is having 30 days of coal stock, all against the normative requirement of 15 days. 
Under the Flexi Utilization Scheme, NCL has started supplying about two and a half Lakh tonnes of coal to Mouda-based power plant of NTPC every month. Presently, Vindhyachal STPS is being fed by Nigahi coal area of NCL. Likewise, Singrauli STPS and Rihand STPS is fed by Jayant and Amlohri coal mines of NCL respectively.  Dudhichua coal area also supplies coal to these power plants as per need.
Shri Singh, in his letter, has also requested NCL management to arrange to supply coal to power stations at Rihand from Amlohri mine, Singrauli from Jayant mine and Vindhyachal from Nigahi mines and shortfall from Jayant mines. He has also requested to arrange coal supply from Dudhichua mine to other power plants of NTPC.