PSU NEWS
NTSC-Okhla organises its 3rd Job Fair of year 2023-24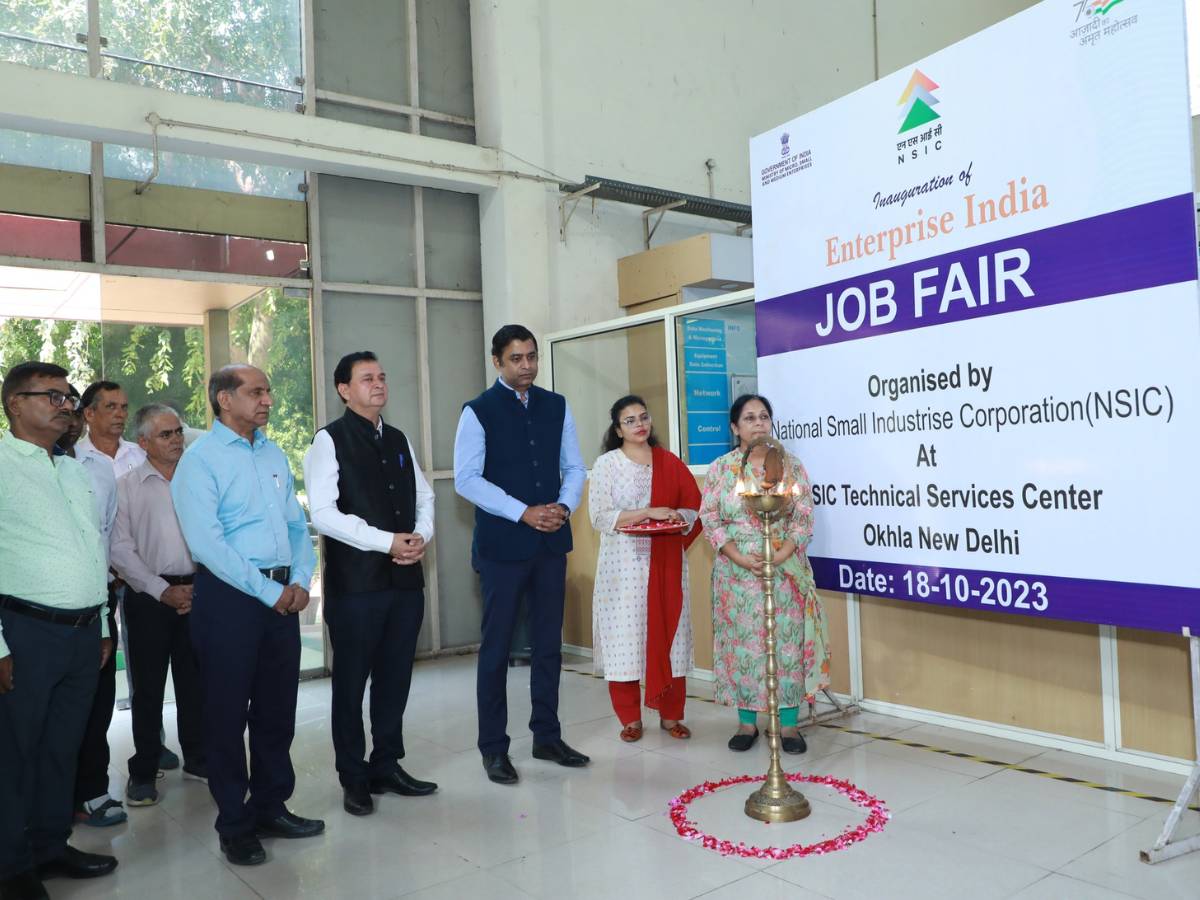 New Delhi: NTSC (Okhla) organized its 3rd Job Fair of the year 2023-24 in its campus on 18th October, 2023 to facilitate the trainees of the Centre for their employment through campus placement.
Read Also :
Indian Govt signs USD 175 million loan agreement with ADB
The job fair was inaugurated by Sh. Kartikeya Sinha, Director (P&M), NSIC. 34 Nos. companies participated in this Job Fair and recruited candidates from various fields. Companies such as Munjal Showa, JBM, Allied Engineering, Zebronics, Millenium Automation from varied fields in Engineering & Technology participated as recruiters, while more than 800 trainees attended the interviews.
Read Also :
Power Grid Shines Again; Honors for Flagship Project
237 trainees were selected/shortlisted for placement after screening through the first round of interviews by the companies. Shri Navin Chopra, ED (Works), Shri Subodh Kumar Jaiswal, Centre Head (NTSC), Shri Rajesh Kumar Tripathi, ZGM (NCR), Shri Sanjay Sarif, DGM, Shri Rajiv Nath, DGM, Smt. Madhu Malti, CM and Smt. Vijayata Gautam, DM are also seen in the picture.
Read Also :
Naval Exercise Prasthan at ONGC's R 12A Ratna Platform